The Christian Post's top 10 news stories of 2020 (part 1)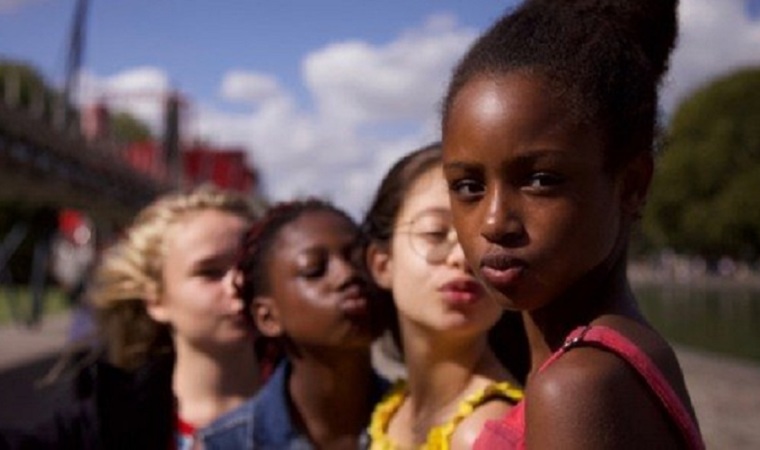 10. 'Cuties' and Pornhub
Outrage over the criminal sexual exploitation of children was a major news story in 2020.
Netflix garnered a wave of criticism for its decision to offer the French movie "Cuties," written and directed by French-Senegalese filmmaker Maïmouna Doucouré. The film won the short film international fiction jury award at the Sundance film festival in 2016.
The plot of the film centers around an 11-year-old girl who joins a dance group known as "the cuties" at her school. It features prepubescent girls dancing provocatively, often imitating sex acts, and has been compared to child porn. 

According to the data analytics group YipitData, Netflix experienced a cancellation rate that was eight times higher than the normal rate following public outrage and the launch of an online petition calling on people to cancel their Netflix subscriptions, which has garnered more than 660,500 signatures. The hashtag #CancelNetflix also trended on Twitter. 
In September, a grand jury in Tyler County, Texas, indicted Netflix on a criminal charge of promoting "lewd" depictions of children due to its distribution of the film.
Tyler County Criminal District Attorney Lucas Babin said in a statement in October that "there was probable cause to believe it was criminal under Section 43.262 of the Texas Penal Code."
"The legislators of this state believe promoting certain lewd material of children has destructive consequences. If such material is distributed on a grand scale, isn't the need to prosecute more, not less?" stated Babin.

Doucouré told the website Medium that she "auditioned 700 girls" for the film. Questions have since been raised about the audition tapes and what the filmmakers asked each girl to do during their audition. 

Pornhub
Pornhub, a site that is visited 3.5 billion times a month, garnered increased scrutiny for its business practices in 2020 following multiple news reports about the company profiting off rape and sexual assault videos, including those of children and trafficking victims. 

In February, a sex trafficking survivor who was raped multiple times and forced to perform in porn videos that were uploaded to the site and downloaded by other users demanded that Pornhub be held accountable for profiting off child sex crimes. 

Also in February, the BBC reported on the case of Rose Kalemba, who was abducted at knifepoint and raped when she was 14 years old. Her attackers uploaded the videos of the sexual assault onto Pornhub and Kalemba had to threaten legal action against the website to get the videos removed.
"The titles of the videos were 'teen crying and getting slapped around,' 'teen getting destroyed,' 'passed out teen.' One had over 400,000 views," Kalemba told the BBC. "The worst videos were the ones where I was passed out. Seeing myself being attacked where I wasn't even conscious was the worst."
Anti-trafficking expert Laila Mickelwait launched a petition calling for Pornhub to be shut down, with the petition getting 1 million signatures by June and then 2 million by September.
In December, New York Times columnist Nicholas Kristof wrote a story detailing the ongoing problem of Pornhub having numerous videos on its website depicting minors being raped.
"After a 15-year-old girl went missing in Florida, her mother found her on Pornhub — in 58 sex videos. Sexual assaults on a 14-year-old California girl were posted on Pornhub and were reported to the authorities not by the company but by a classmate who saw the videos," wrote Kristof.
"In each case, offenders were arrested for the assaults, but Pornhub escaped responsibility for sharing the videos and profiting from them."
In response, Pornhub announced new standards for the site, which included only allowing the uploading of videos by verified users, a halt to downloading, and allowing nonprofits to monitor and flag objectionable content.
"At Pornhub, nothing is more important than the safety of our community. Our core values such as inclusivity, freedom of expression and privacy are only possible when our platform is trusted by our users," stated the pornography site. "This is why we have always been committed to eliminating illegal content, including non-consensual material and child sexual abuse material. Every online platform has the moral responsibility to join this fight, and it requires collective action and constant vigilance."
Many are skeptical of the commitments to improved standards, with Visa and Mastercard each announcing that their credit cards would no longer be accepted at Pornhub, at least temporarily, and each would be conducting their own investigations.

Reacting to The New York Times' piece, Sen. Josh Hawley, R-Mo., promised to introduce legislation against such exploitation. "Tremendous reporting by @NickKristof on the exploitation that occurs on sites like Pornhub. It's time for it to end. I will introduce legislation to create a federal right to sue for every person coerced or trafficked or exploited by sites like Pornhub," he tweeted.
In March, Sen. Ben Sasse, R-Neb., had written to U.S. Attorney General Bill Barr, calling for a federal investigation into Pornhub.
By Dec. 14, Pornhub had removed around 9 million videos from its website, removing the vast majority of its online video content, according to the Guardian.
Also in December, 40 women who were victims of sex trafficking filed suit against MindGeek, parent company of Pornhub, in a U.S. district court based in California, demanding $1 million each in compensation.
The women, listed as "Jane Does" in the complaint, were part of Girls Do Porn, a partner program of MindGeek that sexually trafficked them before it was shut down by authorities.

Michael Gryboski contributed to this report