The Christian Post's top 10 news stories of 2020 (part 1)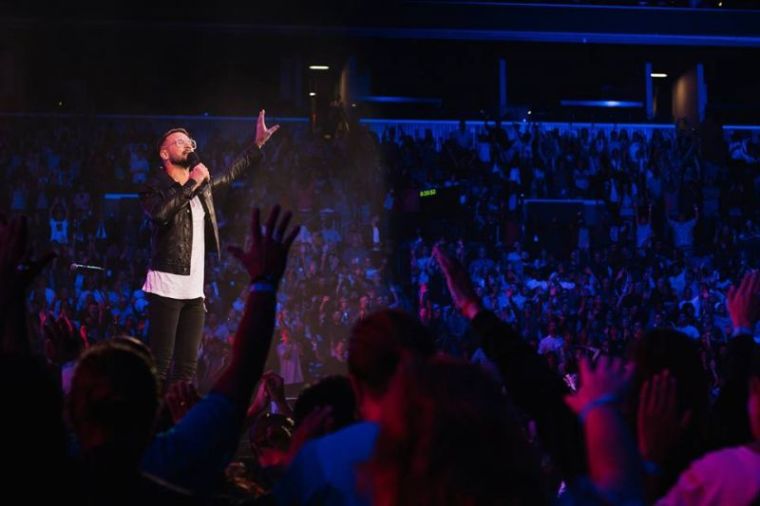 8. Christian faith leaders fall

The tragic, highly publicized-fall of prominent Christian leaders permeated headlines throughout 2020, rocking the evangelical world.

Jerry Falwell Jr. 
In August, Jerry Falwell Jr. resigned as president of Liberty University in Lynchburg, Virginia, — the school founded by his televangelist father — following a series of personal scandals.
Falwell, known for his vocal support of President Donald Trump, was suspended from his role at the conservative Christian university after posting a photo on social media of his arm around his wife's assistant showing their zippers partially down exposing their stomachs. Falwell explained the context of the photo, saying that his wife's assistant is pregnant and was unable to zip up her shorts, so he pushed her stomach out like hers.
The same day that Falwell resigned, a young businessman publicly claimed that he had had an extramarital affair involving Falwell's wife, Becki, and that Falwell participated by watching them have sex. Falwell later admitted that his wife had a brief affair around 2012, but said he wasn't involved. 
Though he walked away with a severance package totaling $10.5 million, Falwell later sued Liberty, saying the school damaged his reputation. In October, Falwell dropped the defamation lawsuit.
Carl Lentz
One of the most publicized Christian leaders to fall from grace in 2020 was Carl Lentz, the former senior pastor of Hillsong NYC. Best known for baptizing Justin Bieber and hobnobbing with high-profile celebrities, Lentz was fired from Hillsong in November due to "leadership issues" and "moral failures." 
It later emerged the married pastor and father-of-three had allegedly engaged in multiple affairs, most prominently with a Muslim designer in New York City named Ranin who said Lentz claimed to be a sports agent.
Hillsong subsequently announced it would launch an independent investigation into Hillsong NYC and East Coast after hearing a number of concerns from people affiliated with those churches. 
In his Instagram post that was shared after he was fired from Hillsong, Lentz wrote: "When you lead out of an empty place, you make choices that have real consequences. I was unfaithful in my marriage, the most important relationship in my life and held accountable for that. This failure is on me, and me alone and I take full responsibility for my actions."
The former pastor is reportedly now getting treatment for "depression, anxiety, and pastoral burnout."

Lentz's friend, media mogul Tyler Perry, has reportedly paid nearly $100,000 to cover a six-month lease on a $4 million Manhattan Beach home in Los Angeles to assist him through the scandal.
John Gray
This summer, John Gray, pastor of Relentless Church in South Carolina, was accused of engaging in multiple extramarital affairs, though he said they weren't physical. After initially claiming he was being blackmailed, Gray later confirmed the allegations were true and announced that he had "submitted to a process of restoration."
Early in the year, Gray publicly revealed he had wanted to end his life and received prayer from Bishop T.D. Jakes as allegations of infidelity clouded his eight-year marriage.
In November, Gray announced he had taken a brief sabbatical from the ministry to work to become the husband and "man God intended" and promised to be a better leader for his congregation moving forward. 
Gray became pastor of Relentless Church in 2018 after years of preaching at Joel Osteen's Lakewood Church in Houston, Texas. 
Since then, he has come under much criticism for gifting his wife with a $200,000 Lamborghini for their eight-year anniversary just months after he confessed to listening to "voices" that lured him away and almost caused the couple to divorce.
Todd Wagner 
After more than 20 years at the helm, Todd Wagner, senior pastor and co-founder of Watermark Community Church in Dallas, Texas, announced in September that he would be stepping away from his pulpit due to the sin of pride.
"I thank God I have friends to help me. Pride kills. And I would call what I've heard my friends describing and telling me, pride. That's the sin. And it's really interesting because you know I don't think of myself or I fool myself into thinking I'm not a prideful person because I never look in the mirror and clap," he said.
The megachurch pastor, who is a married father and grandfather, said at the time that despite his struggle with pride, his relationship with his family has remained solid and he was thankful for that.
Wagner also explained that several current and former elders who have served with him would be helping him on his journey of recovery and continual repentance to keep him grounded and accountable.
Patrick Garcia
Two years after his controversial firing from the multi-campus Crossroads Christian Church in Indiana, Patrick Garcia resigned as the lead pastor of The Hills Church, created by former Crossroads leaders and members, after confessing to a monthslong affair with another woman.
"I wanted to inform you that I am resigning from my position as the Lead Pastor at The Hills Church. Ashamedly, for the past 11 months I've engaged in an inappropriate relationship, both physically and emotionally. The Bible makes it clear that one can't lead a church while abdicating his first responsibility of leading the home. My family—especially my wife Savannah—deserves better than the husband she's had over the past few years. The Hills Church deserves a leader of integrity who lives above reproach," Garcia said in October. 
Garcia vowed to undergo "a season of restoration so that the root of my brokenness and dysfunction can be addressed."
Garcia's 2018 firing from Crossroads Christian Church led to multiple other pastors being fired or resigning from the church in protest. Many members also followed them to start The Hills Church.
Shortly after starting The Hills Church, Garcia told The Christian Post in an interview that he was somewhat inexperienced and admitted to making mistakes.
"I have never claimed to be a perfect leader. I have made mistakes and I have flaws. But I am somebody who is determined to learn from my mistakes and to be self-aware, and to surround myself with a team that is smarter than me and has a different set of skillset than I do," he said.
John Ortberg 
In July, Pastor John Ortberg of Menlo Church in Menlo Park, California, resigned as the congregation's leader after it was revealed he allowed his son to work with children despite confessing he was attracted to minors.
Ortberg was first asked to go on personal leave from the church on Nov. 22, 2019, while an investigation of concerns raised by a third party about a then unidentified church volunteer was conducted.
In July, Daniel Lavery, a trans-identified woman who is Ortberg's estranged daughter, revealed in an extensive thread on Twitter that the volunteer was her brother — John Ortberg III.
Menlo Church subsequently launched "supplemental independent investigation into the allegations, and just two weeks later, asked Ortberg to resign based on a "collective desire for healing and discernment."
Ortberg later expressed his regret for not exercising better judgment concerning his son's work with the church and asked for prayers for his family.
"I want to express again my regret for not having served our church with better judgement. Extensive conversations I had with my youngest son gave no evidence of risk of harm, and feedback from others about his impact was consistently positive. However, for my part, I did not balance my responsibilities as a father with my responsibilities as a leader. I am hopeful that my leaving can mark a new beginning in our church's ministry, and will also appreciate your prayers for our family," he said.
In his final sermon preached in August, Ortberg confessed that his was a "broken story."

Leah Klett contributed to this report