The Difference Between Joy and Happiness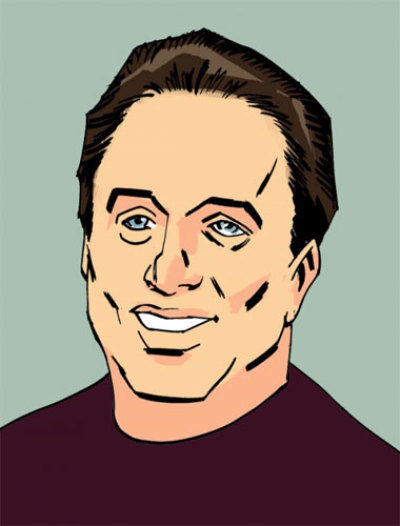 Happiness is like a water fountain. Joy is like a waterfall. Happiness is often quite shallow. Joy always runs very deep. Happiness wears off rather quickly. Joy tends to stick around for the long haul. Happiness usually revolves around things. Joy is found in relationships with loved ones.
If you are chasing happiness in life, you are not alone. It is a common pursuit. And yet, it seems to elude many people.
Jesus offers something much deeper than happiness. The joy of the Lord becomes our strength the moment we turn to Christ in humility, sincerity, repentance, and faith. By recognizing the fact that we are spiritually bankrupt, we are then in a position to rely completely upon Jesus as our Lord and Savior.
"With joy you will draw water from the wells of salvation." (Isaiah 12:3)
We must go to God's well if we want to receive joy. And we must be careful about what we allow into our heart.
"Above all else, guard your heart, for it is the wellspring of life." (Proverbs 4:23)
A life of joy involves living with a disciplined mind. There is no joy where there are no boundaries.
Margaret Bonnano said, "It is only possible to live happily ever after on a day to day basis."
This is a helpful thought. And we could break it down even further. It is only possible to live happily ever after on an hour to hour basis.
In the words of the beautiful hymn by Annie Hawks: "I need Thee, O I need Thee; Every hour I need Thee; O bless me now, my Savior, I come to Thee."
This recognition produces joy. It keeps us under the wellspring of God's waterfall. The more our soul longs for the Lord, the more joy we experience on a daily basis.
Chasing after happiness is a futile pursuit. All the time spent chasing something could have been spent relying upon Someone. The more we rely on God, the more joy we experience. The more we chase things, the more restless we become.
Solomon wisely wrote, "Whoever loves money never has money enough; whoever loves wealth is never satisfied with his income." (Ecclesiastes 5:10)
Why? Because joy is never found in chasing after wealth.
The billionaire Ross Perot put it this way: "Guys, just remember, if you get lucky, if you make a lot of money, if you get out and buy a lot of stuff — it's gonna break. You got your biggest, fanciest mansion in the world. It has air conditioning. It's got a pool. Just think of all the pumps that are going to go out. Or go to a yacht basin any place in the world. Nobody is smiling, and I'll tell you why. Something broke that morning. The generator's out; the microwave oven doesn't work ... things just don't mean happiness."
The world offers happiness, but rarely delivers. God offers joy, and He always delivers.
The psalmist declared, "You have made known to me the path of life; you will fill me with joy in your presence, with eternal pleasures at your right hand." (Psalm 16:11)
Talk about a gift that keeps on giving! And yet even God's people are tempted at times to settle for a counterfeit.
The Lord told His people through the prophet Jeremiah, "And now what do you gain by going to Egypt to drink the waters of the Nile? Or what do you gain by going to Assyria to drink the waters of the Euphrates? Your evil will chastise you, and your apostasy will reprove you. Know and see that it is evil and bitter for you to forsake the Lord your God; the fear of me is not in you, declares the Lord God of hosts." (Jeremiah 2:18,19)
Ultimate joy is found in a close relationship with our Creator through faith in Christ. The fruit of the Spirit is love, joy, peace ... (Gal. 5:22) In order for His fruit to be produced in us, He must first come to live in us. This happens at conversion. Then as we are led by the Spirit, the waterfall of joy flows freely within us. One of our biggest challenges is simply to say "no" to those thoughts, words, actions, and pursuits that block the flow of God's waterfall within our soul.
And then as we devote ourselves prayer, God's Word, and Christian fellowship with other believers, (Acts 2:42) we receive a variety of benefits from God's living water. There is no joy apart from loving and obeying the Lord.
So why chase happiness when only Christ provides soul satisfaction?
"In your presence is fullness of joy." (Psalm 16:11)
Joy is found in relationships with loved ones. God, family, and friends bring inexpressible joy to the person who seeks the Lord above everything else.
Dan Delzell is the pastor of Wellspring Lutheran Church in Papillion, Neb. He is a regular contributor to The Christian Post.