'The Messengers' Premieres Exclusive New Clip From First Episode (Video)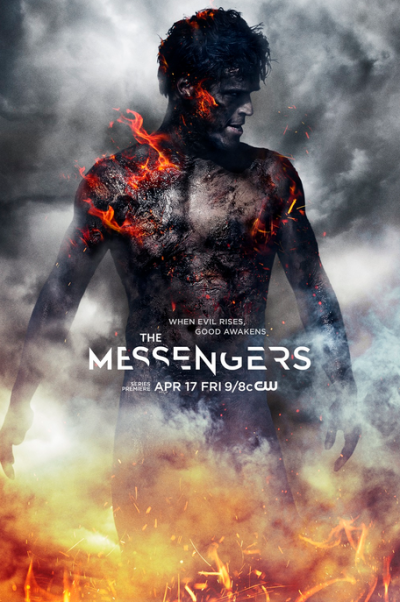 A new clip from CW's forthcoming series "The Messengers" was released on Tuesday, ahead of its April 17 release date.
The 1:28-minute clip is taken from episode 1 and it features The Rev. Joshua Silburn Jr. (played by Jon Fletcher) who is seen having a tense moment with his pastor father (Victor Slezak). The drama series tells the story of five strangers who die suddenly after the planet is hit by a comet and they return to Earth as angels moments later.
"This episode you had was very traumatic I know, but its no excuse. We council hope, not fire and brimstone," the pastor father tells his son before warning him "This new message of yours, if you continue the sacrilege you will not be welcome in my church."
Joshua, a second generation televangelist, then firmly places his right hand upon his father's and glares at him.
"It's not your church, it's God's church," says Joshua prompting his father to respond "so be it" before walking away.
In "The Messengers" each of the five angels possess supernatural abilities which they make use of in their fight against evil in the days of Armageddon. Diogo Morgado, who is a Portuguese actor best known for his role as Jesus in 2013's hit "Bible" series, plays a devilish character known as "The Man."
The series also stars Shantel VanSanten (One Tree Hill), Sofia Black-D'Elia ("Gossip Girl"), J.D. Pardo ("Revolution"), Joel Courtney ("Super 8"), Anna Diop ("Everybody Hates Chris"), Craig Frank ("Mixology").
"The Messengers" is produced by CBS Television Studios and Warner Bros. Entertainment, in association with Thunder Road Pictures with executive producers Trey Callaway ("CSI: NY"), Basil Iwanyk ("The Expendables" film franchise, Clash of the Titans film franchise).
"The Messengers" premieres on the CW at 9 p.m. Friday, April 17.