Michael W Smith Reveals Power of 'The Passion Live' (Interview)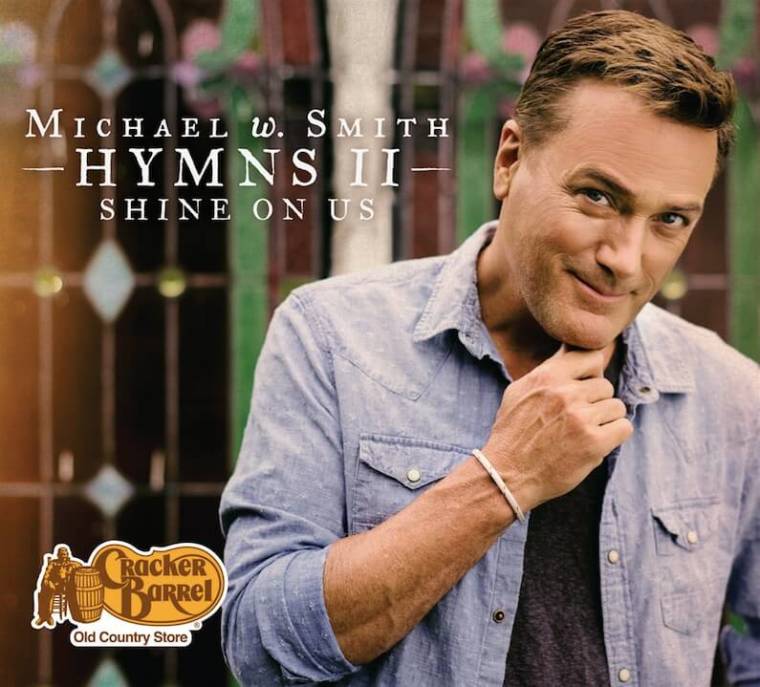 Michael W. Smith insists The Passion Live changed his life, even before it airs on Palm Sunday.
Smith, the 58-year-old singer-songwriter who recently released the album Hymns II Shine On Us, was cast as a disciple in the play honoring the ministry and resurrection of Jesus Christ. He spoke to The Christian Post about how filming the live musical was life changing.
"I play a small but significant role and I'm so glad I did it. Just relationally with the people I've gotten to meet. Jencarlos Canela the Latin pop star who plays Jesus, Prince Royce plays Peter, he's another Latin pop star .. just bonding with these people was great," Smith told CP. "Hey, we were Jesus and his disciples. That's the way we rolled for a week."
The singer filmed with the all-star cast and crew for one week in New Orleans, Louisiana. The cast consists of country star Trisha Yearwood playing Mary, singer Seal as Pontius Pilate and Chris Daughtry as Judas and actor-producer Tyler Perry narrating the two hour live musical.
A number of iconic locations throughout New Orleans will be utilized in the live musical event that is also expected to include a local New Orleans audience in the carrying of a 20-foot cross.
Executives close to the production hope it can bring both Christian and secular audiences together before Easter.
"This Palm Sunday television event is a modern-day production of the most famous story of all time, full of universal themes, which we hope provides a unifying experience, bringing the sacred and secular together," said Mark Bracco, executive vice president of programming and development for Dick Clark Productions.
Adam Anders, the music producer who has worked on "Glee" and "Rock of Ages," revealed that audiences will witness the story of Jesus being told like never before.
"'The Passion' is one of the most exciting and compelling projects that I have ever been involved with," said Anders in a statement. "I cannot wait to bring the greatest-story-ever-told to life through music, in a way that has never been heard before. To be able to create new arrangements of some of the biggest songs of all time to create a live film score is a creative dream for me."
This production has been successful in Holland for five years when Anders caught wind of it and thought to bring it to the United States. Although the pop music paired with the story of Jesus in the modern re-telling first struck Smith as odd, he admitted that the end result is something special.
"I think at the end of the day this is a unique and creative way to tell a story about Jesus in his Bible days and tell it in a modern time with pop music. At first it throws you off, and you kind of go, 'wow that was strange,'" Smith told CP. "When I read the script and heard the songs, it made so much sense. It's powerful, it really is powerful. I can't wait for people to see it."
The Passion Live will air on FOX March 20 at 8 p.m. ET.