The Power of Sharing God's Word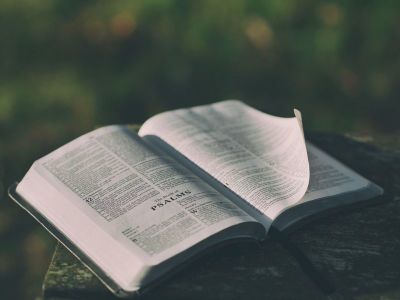 Can a word or words change the direction of someone's life completely? Is this not the reason tracts, magazines, newspapers, including on-line ones like the Christian Post, are written? Is this not the reason people write books or even go to great lengths to mount billboards and signs or, for added effect, dictate a smoke-filled thought in the sky for all to see? Some believe so strongly in the power of words that they even send messages in bottles or attached to balloons, hoping their thoughts or love will reach their intended recipient. Such methods were used to send Scripture to the country of Albania during communist times. We have even known of a Christian that started to believe in Christ from first reading a note from such a bottle.
Our friend Kara*(name changed) claims words and the Word have changed the road she is on in life. Hers was an easier journey to read and discover truth. Her country of Albania was not communist during her lifetime. She was free to take the Bible given to her at no cost, and she did and devoured the words, allowing them to soak into her soul. The affect this had on her is that poetry wells up in her and spills out onto paper, telling all the love of her life—Jesus.
This seems amazing since Kara did not know who Jesus was just seven years ago. Also, besides living in a former communist country, her family would call themselves Muslim. But, her sister told her she should come to meetings in their neighborhood—at our house—to learn about Jesus. A side benefit that her sister shared is that we have a lot of fun activities at our house, too.
In one of the many beautiful poems Kara has now written, Kara describes this time in her life, the time when she did not know the words of truth she now knows, as when she was "walking on a road without direction, a road where no one could see" her and "in a place of utter darkness, where" she "could not experience any joy." She shares that she was searching for "a little light," though. The light she was looking for, though, was "happiness, friendship and maybe a little riches."
Moments of truths shared from God's Word turned into months of learning, which turned into years of what became daily attention given to understanding the life-giving truths found in the Bible. Kara wrote in a poem that the day came when the road she was walking on "filled with light, came alive" and now her "fear is gone." Kara even goes one step further and says that "now, instead, peace, love, and goodness rule, and God's Holy Spirit now reigns over every part of" her.
Imagine another world, though. One without the words—the Word. One where no friend or missionary gave Kara a Bible. One where no invitation was made by a sister to learn about Jesus. One where no one gave money to allow Kara to read the truth free of charge or to have a missionary or CEF worker come to help her learn. Or worse yet, a world which had existed in her country as recently as under 30 years ago—a communist world where even mentioning Jesus or God was not allowed. But, thankfully, that is not the world Kara grew up in and not the world any have to grow up in since there are those that give and go to those who do not know of the words and poems they could be missing out on in life.
Maybe—just maybe—you, too, without even having to go to a distant land, have a neighbor, co-worker or someone you could meet near you that is like a Kara. Imagine then the words that they who are blessed to know that truth, like Kara, will write.
Caryl Aukerman, along with her husband and three children, has lived and worked with Global Partners in Albania for over 11 years. While she spends much of her time sharing God's love and truth with people in Albania, she also homeschools and writes in her free time. She is a contributing writer to the Annesley Writers forum and has had articles published in several publications in recent years.