'The View' Co-Hosts Spar Over 'War on Christmas' Debate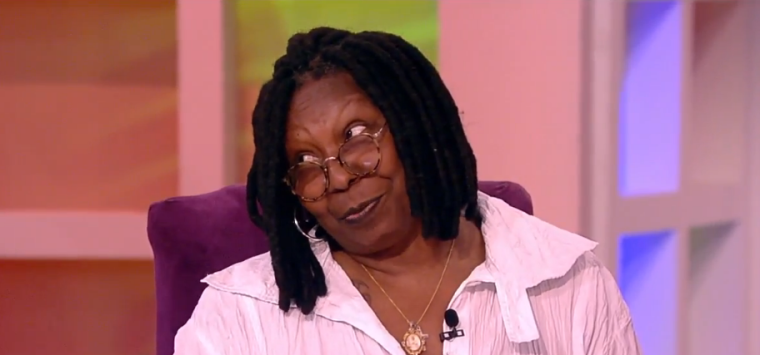 Is it just a bit ironic that atheist celebrity magicians Penn and Teller were selected as grand marshals of this year's Hollywood Christmas Parade? Apparently the irony was not lost on the two performers who promoted the event with a dose of in-your-face sarcasm.
Penn Jillette tweeted, "Hollywood Christmas Parade: Penn & Teller to Grand Marshal Annual Event | — Yeah Xmas — you gotta problem with that?"
But not everyone is laughing. The ladies of "The View" clashed Monday over the subject when moderator Whoopi Goldberg and guest co-host Sunny Hostin found themselves on opposite sides of the fence. While Goldberg didn't have a problem with Penn and Teller as the parade's grand marshalls, Hostin didn't see the point in their selection.
"I didn't like it," Hostin began. "The bottom line is it is commemorating the birth of Christ, ergo Christ-mas, Christ-mas. So why would you have an atheist who doesn't believe in Christ-mas … ?"
Goldberg countered that being the judge of a Christmas parade had nothing to do with one's religious beliefs. "Listen," said Goldberg, "I did the Halloween parade. I'm not gay." She told Hostin, "You outta your mind."
The debate led to a larger discussion about the perceived "war" on Christmas when co-host and self-proclaimed "Hallmark Christmas Queen" Candace Cameron-Bure suggested removing "Christmas" from the Hollywood Christmas Parade. "Have them change it to, say, a 'holiday' parade … " she said.
Goldberg jokingly quipped that calling it a holiday parade would indicate a war on Christmas.
"We like to say 'happy holidays' because you don't know who you're talking to, you don't know their religious beliefs. But then you say happy holidays and then other people say, 'Well, you know that's a war on Christmas.' There is no war on Christmas. Everyone is just trying to get it right. … Calm down."
There is, however, a perceptible rising tide against Christmas, with atheist groups actively seeking out and challenging symbols of Christ during the holidays.
This year, the Freedom From Religion Foundation, the nation's largest atheist group, will reveal a display that's intended to rival a Nativity scene that has been situated on the grounds of an Indiana courthouse for 50 years. In September, FFRF announced that it will erect a Bill of Rights "nativity" and a winter solstice banner at the courthouse located in Franklin County — its countermeasure against Christmas.
In 2011, an atheist group in Santa Monica, California, opposed to the presence of a Nativity scene in Palisades Park purposely overwhelmed the city with applications for display space in the public park. Instead of spending the time and money needed to process the deluge of applications, the city decided to end all unattended displays in Palisades Park, thus ending the Nativity scene's 60-year tradition.
Even the highest office in the land managed to separate Christ from Christmas during a seemingly harmless recorded message shared Monday during the 50th anniversary special of "A Charlie Brown Christmas." President Barack Obama said that " ... peace on Earth and good will toward all," is the true meaning of Christmas, but he failed to ever mention the birth of Christ.
The theory of a war on Christmas reached a fevered pitch in November after coffee giant Starbucks revealed its holiday coffee cup. Instead of a cup that depicted a design indicative of the Christmas holiday season, Starbucks opted for a simple, unadorned red cup embellished by only the brand's logo.
The move drew criticism from many Christian groups and Evangelicals who felt that the omission of Christmastime décor was a deliberate attack on Christmas and the birth of Jesus.
Evangelist Joshua Feurestein wrote to his 1.8 million Facebook followers: "Starbucks removed Christmas from their cups because they hate Jesus." He posted a video to that effect on the social media site, which was viewed over 15 million times.
Even Republican presidential candidate Donald Trump joined in the fray when he suggested a Starbucks boycott. "No more 'Merry Christmas' at Starbucks. No more," he said. "Maybe we should boycott Starbucks."
In response to the theory of a Starbucks war on Christmas, the social media hashtag #ItsJustACup gained popularity.