The 'What If's' of the Protestant Reformation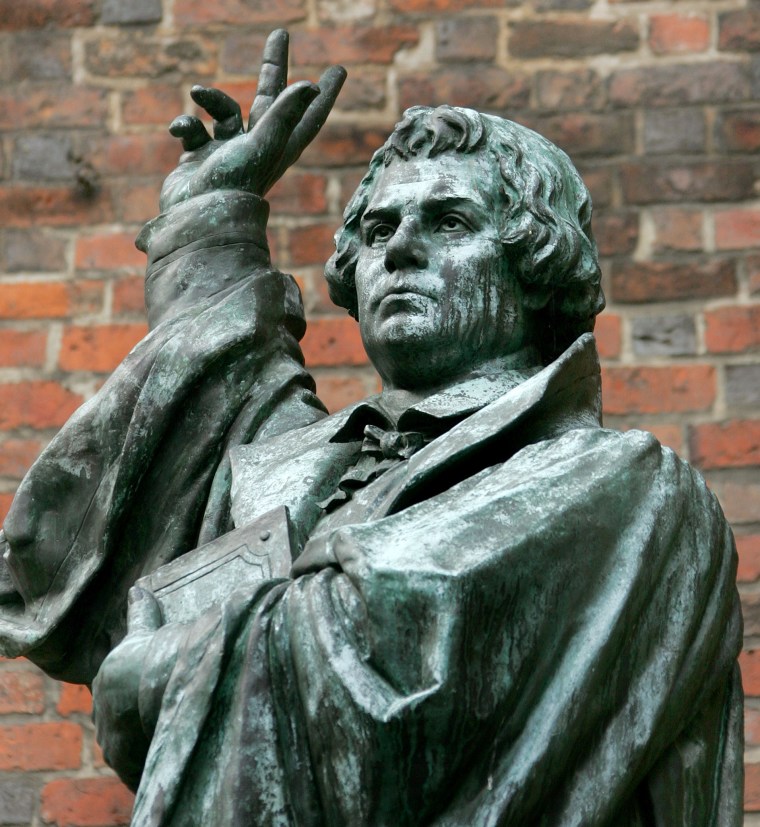 It has been 500 years since Martin Luther nailed his 95 theses to the door of the Castle Church in Wittenberg, Germany. And with that simple act on October 31, 1517, the Protestant Reformation was off and running.
Luther's righteous act led to the birth of Lutheranism and Calvinism as two major branches on the tree of Christianity. The good news of the Gospel once again became front and center, just as it had been when Jesus got the ball rolling 1500 years earlier. And this Gospel renewal was sorely needed.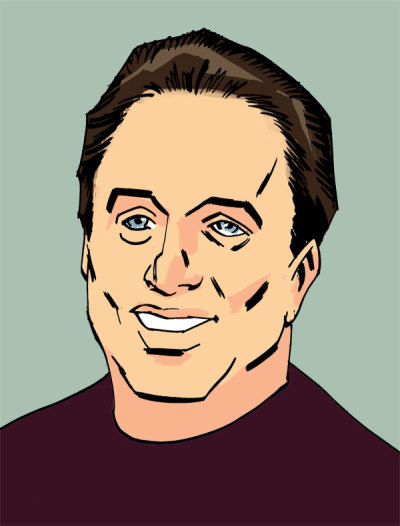 But as with every period of spiritual awakening, it was bound to have some potential snares along the way. Throughout history, God's people have at times inadvertently interfered with the work of God, rather than cooperate completely with what the Holy Spirit is doing to spread the message of salvation.
And while we cannot put a cracked egg back into its shell, we can at least reflect upon the "what if's" of the Reformation.
For example, what might have happened if every religious leader of that day had come together and unified around the message of the Gospel? Imagine the testimony that such unity would have given to the world, and the full impact it could have had over the past five centuries. Ah, the "what if's" of the Protestant Reformation.
What if the Catholic church leaders of that day had openly confessed their sin of selling indulgences, and then listened with an open heart to Luther's insights regarding justification through faith? Perhaps they would have come to see that Christ bore the complete punishment for our sins on the cross, and the Savior's one-time atoning sacrifice guarantees that believers don't have to face punishment for sin beyond the grave. The whole notion of indulgences is a slap in God's face and a rejection of the Gospel.
Rather than going their separate ways, what if the Catholic church and Martin Luther had been able to agree on three foundational points of Christian doctrine:
(1) "God so loved the world that He gave His one and only Son, that whoever believes in Him shall not perish but have eternal life." (John 3:16)
(2) "Faith without works is dead." (James 2:26) An apple tree produces apples, and Christ produces good works in the life of every believer.
(3) Man is justified on the front end of his relationship with God, as evidenced by what Jesus told the thief on the cross who placed his faith in Christ: "I tell you the truth, today you will be with me in paradise." (Luke 23:43) The thief's faith was alive, and so he was saved, redeemed, born again, justified, and forgiven right there on the spot.
If Luther and the Catholic church had been able to agree on "Christianity 101," it could have laid a foundation for even broader reform in the church. And it could have led to important discussions about other matters of doctrine as well. Obviously, that is not how it played out.
And then there is the way the Protestants chose to address doctrinal differences among themselves.
The leading Protestant reformers attended the Marburg Colloquy in 1529. And while they agreed upon fourteen out of fifteen basic points of Christian doctrine, Martin Luther and Ulrich Zwingli could not find agreement on one particular aspect of the Lord's Supper. Zwingli became known as the "Third Man of the Reformation," along with Luther and John Calvin.
While all the reformers at Marburg believed "the sacrament of the altar is a sacrament of the true body and blood of Jesus Christ," the 15th article went on to say: "Although we have not been able to agree at this time whether the true body and blood of Christ are corporally present in the bread and wine, each party should display towards the other Christian love."
Even in Jesus' day, followers of Christ struggled to wrap their mind around what the Lord meant when He said, "Unless you eat the flesh of the Son of Man and drink His blood, you have no life in you." (John 6:54) I doubt that any of us fully grasp the spiritual meaning of Christ's statement. No wonder Jesus' first disciples said, "This is a hard teaching." (John 6:60) And no wonder Luther and Zwingli wrangled with one another over the related issue of Christ's presence in the Lord's Supper.
In spite of their disagreement over the particulars of the Lord's Supper, what if Martin Luther and Ulrich Zwingli had chosen to rally around the fourteen other points of basic Christian doctrine? And what if Luther and Zwingli had acknowledged and celebrated the fact that Christ's real presence dwells inside every Christian 24/7? What might that approach have done to promote unity among Protestants at such a critical transitional period in history?
After all, the Bible clearly teaches:
"But if Christ is in you, your body is dead because of sin, yet your spirit is alive because of righteousness." (Romans 8:10)
"I have been crucified with Christ and I no longer live, but Christ lives in me." (Galatians 2:20)
".... so that Christ may dwell in your hearts through faith." (Ephesians 3:17)
"To them God has chosen to make known among the Gentiles the glorious riches of this mystery, which is Christ in you, the hope of glory." (Col. 1:27)
"Examine yourselves to see whether you are in the faith; test yourselves. Do you not realize that Christ Jesus is in you - unless, of course, you fail the test?" (2 Cor. 13:5)
Jesus said, "Remain in me, and I will remain in you." (John 15:4)
"You, dear children, are from God and have overcome them, because the One who is in you is greater than the one who is in the world." (1 John 4:4)
The presence of Christ when celebrating the Lord's Supper pertains to that holy meal, whereas the presence of Christ within every Christian is perpetual and powerful every hour of the day. Thankfully, Jesus is alive and well on the inside of each believer.
If Luther and Zwingli had come to agree on "Christ's Presence 101," just imagine how much unity there could have been among the Protestant believers of that day who were enjoying the refreshing grace of the Gospel.
History of course tells us that it played out differently. And a boatload of Christian denominations have sprung up ever since as theologians often seem mesmerized by doctrinal and denominational differences on secondary matters of Scripture.
While a person's denominational affiliation is certainly significant, it's not more important than a person's faith in Christ. Believers trust Jesus as Savior, and follow Christ as Lord. And over the past 2000 years, the truth of the Gospel has not lost any of its power. (Romans 1:16)
Luther finally came to realize, "The just shall live by faith." (Romans 1:17) And faith in Christ produces good works in the life of a believer. Christians worship and follow Christ, who is far above any earthly theologian or church leader. Who after all is Luther, or Calvin, or Zwingli?
As the apostle Paul wrote, "Are you not acting like mere men? For when one says, "I follow Paul," and another, "I follow Apollos," are you not mere men? What, after all, is Apollos? And what is Paul? Only servants, through whom you came to believe." (1 Cor. 3:3-5)
When you stand before Jesus on Judgment Day, the Lord will not focus on your denominational label. Instead, the focus will be on your connection to Christ, or lack thereof.
Jesus said, "I am the good shepherd; I know my sheep and my sheep know me." (John 10:14) Christians are followers of Christ, and believers actually know Jesus on a personal basis.
When believers started using Luther's name to identify themselves in those early days of the Reformation, Luther rebuked them for their poor judgment and said, "Don't call yourselves 'Lutherans,' but 'Christians.'"
Either you trust and follow Jesus, or you don't. And if you do, it's because you were saved, forgiven, born again, redeemed, and justified on the front end the very moment you were converted through faith in Christ.
Faith without works is dead, and a soul without faith is dead.
Are you trusting Christ as your Savior from sin, and are you walking in the light as you follow Jesus the King? If you are not walking in the light, then you remain in darkness. And if you are not relying upon Christ's death for your salvation, then you remain lost.
Scripture declares, "If we claim to have fellowship with Him yet walk in the darkness, we lie and do not live by the truth. But if we walk in the light, as He is in the light, we have fellowship with one another, and the blood of Jesus, His Son, purifies us from all sin." (1 John 1:6,7)
Regardless of your denominational stripe, the critical issue is this: Do you know Jesus, and are you following Him today as one of His disciples? Everything else pales in comparison, even now 500 years after Luther nailed his theses to the door in Wittenberg.
A far more important door became available some 1500 years before Luther and Calvin arrived on the scene. Jesus said, "I am the door; whoever enters through me will be saved." (John 10:9)
Have you entered through this door by repenting of your sin and trusting Christ to forgive you? You won't want to leave this world being left to wonder, "What if I had repented of my sin and trusted Jesus to wash away my sins?" That is a "what if" no one should ever have to ask, and yet many go to their grave without accepting the Savior and without placing their confidence in the full payment Jesus made for their sins on the cross. (1 Peter 3:18, 1 John 2:2)
A mighty miracle occurs the moment a person is converted. And it's a miracle that took place in the life of a Catholic monk when he read in God's Word: "The just shall live by faith." (Romans 1:17)
The fuse for a mighty spiritual awakening was lit on October 31, 1517, and one man's simple faith in Christ alone was about to spread like wildfire. The Holy Spirit was once again promoting the perfect message of the Gospel through imperfect messengers.
And the rest, as they say, is history.
Dan Delzell is the pastor of
Wellspring Church
in Papillion, Neb. He is a regular contributor to The Christian Post.