5 Things You Should Know About Trump Jr. and Russia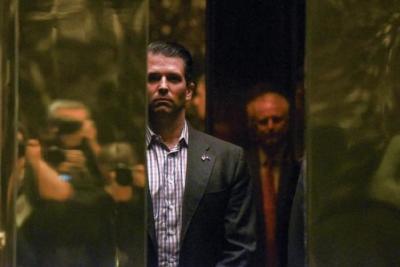 The media is abuzz with new information indicating that Donald Trump Jr. may have sought out help from Russia for his father's presidential campaign last year.
It was recently revealed in a report published by the New York Times that last summer Trump Jr. met with a Russian attorney, purportedly to gain information meant to ruin then Democratic presidential nominee Hillary Clinton.
The report has sparked renewed calls for an investigation into the connections President Donald Trump may have had with Russia both before and after the election.
Here are five important things to know about the most recent stage of the ongoing controversy, including speculation as to whether Trump Jr. broke the law and what ties Democrats may have to the Russian attorney.