This 14-Year-Old Has Everyone in the Crowd on Their Feet Dancing – Even the Judges!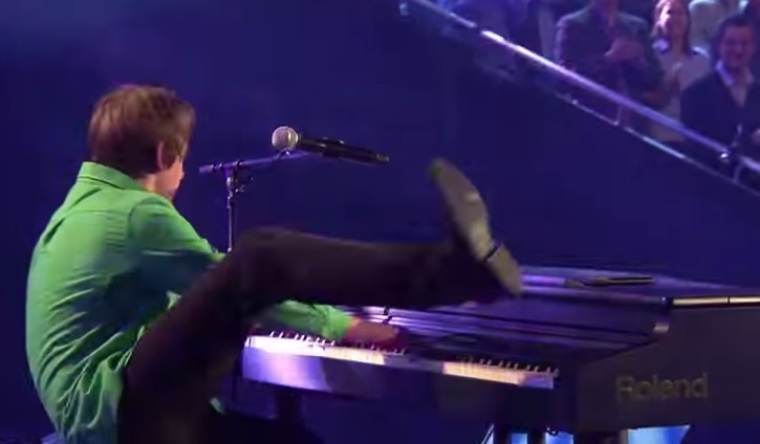 Not many 14-year-old boys get on stange and start singing to the piano on these shows. So for him to get up there and do that changes the whole vibe in the arena. It's an awesome song choice that gets everyone in the crowd to do the twist and sing along!
Tilman's song of choice was "Great Balls of Fire" and he performs it in a unique way. He has an awesome voice and piano skills that will make you saw "wow!" Tilman has some serious skills that change the mood of the people watching and brings everyone to their feet. Even the judges get out of their chair and dance after hitting the button to recruit him. Stage presence is key to win these competitions and his will put a huge smile on your face. He didn't get too far before the judges knew that he was a star in the making.
Check out this awesome audition below: