This 3-Year-Old Girl Woke Up at Her Own Funeral - See the Miraculous Moment!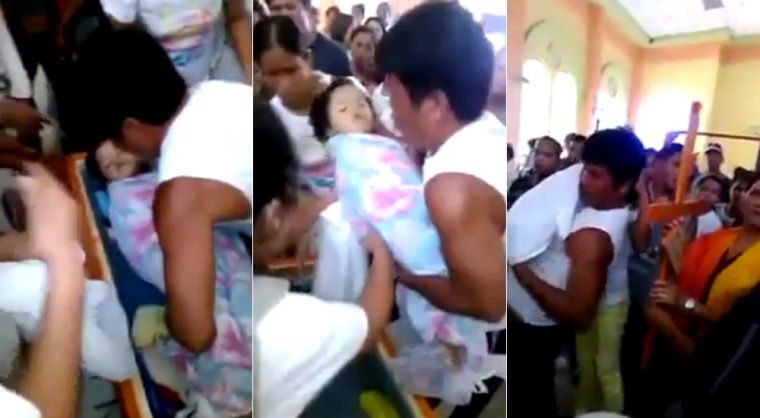 Family and friends were in agony at the funeral of a 3-year-old girl in Aurora, Zamboanga del Sur in the Philippines. Then a miracle took place in the midst of their mourning when the little girl woke up.
After suffering a severe fever for days, the girl was pronounced dead after she displayed no pulse. At the funeral, one of her parents' neighbors opened the coffin to arrange the body when she saw the girl move.
This video of the funeral captures the amazing scene as the girl's father lifts her out of the coffin to take her to the hospital. According to the Daily Mirror, she is now in a comatose state at home.
H/T: Gawker