This Election's Biggest Surprise Isn't Donald Trump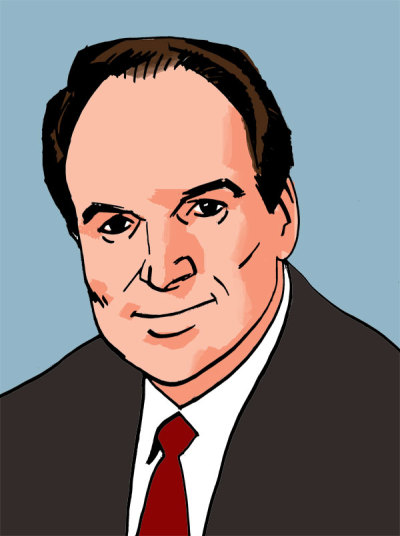 The biggest surprise of the 2016 election is not Donald Trump's blitz or Hillary Clinton's emails or Ted Cruz's cratered campaign. Instead, the biggest shocker in this race to the White House is the success of Bernie Sanders, and the degree to which many of America's young and not-so-young voters so easily embrace an only slightly watered-down version of Marxism.
Several recent Harvard University surveys have shown that more than half of the nation's youth reject capitalism, and more than 40 percent want restrictions on free speech. Shockingly, a February Quinnipiac poll showed Sanders with 74 percent support among 18-44 year olds.
The fact that Sanders gained such traction is amazing from the perspective of a person whose memory awakens in the last year of the Second World War, whose early education was in the immediate postwar period, who went through atom-bomb sheltering drills later, who watched J. Edgar Hoover and Elliot Ness and the FBI (on TV anyway) ferret out domestic communist cells, and Senator Joseph McCarthy and Congressman Richard Nixon dig deep to unearth anti-American activists, who then worked for Nixon in a White House grappling with the Cold War, who read Whittaker Chambers' book, Witness, and who traveled extensively in the former Soviet bloc immediately after the collapse of communism, seeing the emptiness in the people's eyes, and the devastation of the infrastructures essential to civilization.
I also recall Soviet Premier Nikita Khrushchev pounding a polished UN desk with his shoe, and, on U.S. soil, telling Americans, "We will bury you."
Now, many in the rising generation have picked up the shovels in their support of Sanders. It's no surprise, since multitudes are deluded and senseless in and through the virtual worlds they inhabit. Then they are brainwashed and propagandized by academics and entertainers whose understanding of reality is no closer to the real world than Harry Potter's.
What they don't understand is that in burying America they are digging their own graves — politically, economically, culturally, socially, and above all, spiritually.
A year ago I co-authored a book, God and Churchill, with Jonathan Sandys, Winston Churchill's great-grandson. As we researched Churchill's views on many topics I was struck by his visceral dislike of socialism. It would be good for the electorate now "Berning" to consider what Churchill had to say about the belief system Sanders is preaching:
"Socialism is a philosophy of failure, the creed of ignorance, and the gospel of envy, its inherent virtue is the equal sharing of misery."
"I was brought up to believe that taxation is a bad thing, but the consuming power of the people a good thing ... to believe that trade should be regulated mainly by the laws of supply and demand …. I was also taught that it was one of the first duties of Government to promote that confidence on which credit and thrift ….can alone stand and grow. I was taught to believe that these processes, working freely within the limits of the well-known laws for correcting monopoly … would produce a lively and continuous improvement in prosperity ... Socialists [on the other hand] regard taxation as good in itself and as tending to level our society …"
Churchill, in a May 4, 1908 speech, contrasted socialism with the classical liberalism of equality, human dignity and freedom promoted then by the party under whose banner he was a candidate:
"Socialism has its own formulas and its own aims. Socialism seeks to pull down wealth; Liberalism seeks to raise up poverty. Socialism would destroy private interests; Liberalism would preserve private interests in the only way in which they can be safely and justly preserved, namely, by reconciling them with public right. Socialism would kill enterprise; Liberalism would rescue enterprise from the trammels of privilege and preference … Socialism exalts the rule; Liberalism exalts the man. Socialism attacks capital; Liberalism attacks monopoly …"
While Churchill strongly opposed socialism, he was not against true welfare. He once reflected on the 1895 passing of his deeply Christian nanny, Elizabeth Everest, who formed his essential character. That prompted Churchill to think about other elderly women who were alone and penniless at the end of their lives, and his own work in Parliament.
"I am glad to have had a hand in all that structure of pensions and insurance which no other can rival and which is especially a help to them," he wrote.
There are those who say the early church was socialistic. However, the first century Jerusalem church was pursuing a Christ-revolutionized lifestyle, not functioning as a socialist-style command economy. The sharing and common-holding of property was voluntary, and based on the community of relationships, not regulatory authoritarianism. In fact, as the need declined so did the style.
Years later, Paul was telling fanatics at Thessalonica who quit their jobs to watch for the end of the world that "if anyone is unwilling to work, neither should he eat" (2 Thessalonians 3:10).
In his letter to Philemon, Paul also focused on the fair and humane treatment of workers — even slaves — in the brutal society of the Roman Empire.
Since Winston Churchill is an old, dead white man, it's not likely the young Sanders fans will study his insights about socialism in their classrooms. That is a real tragedy, and they may not understand how much until, in the quest for oxygen, they are poking straws up through the mound of dirt under which they have buried themselves and their society, fulfilling Khrushchev's prediction.
Wallace Henley, a former Birmingham News staff writer, was an aide in the Nixon White House, and congressional chief of staff. He is a teaching pastor at Second Baptist Church, Houston, Texas. He is a regular contributor to The Christian Post.