This Funny Seal Won't Leave Until He Gets a Belly Rub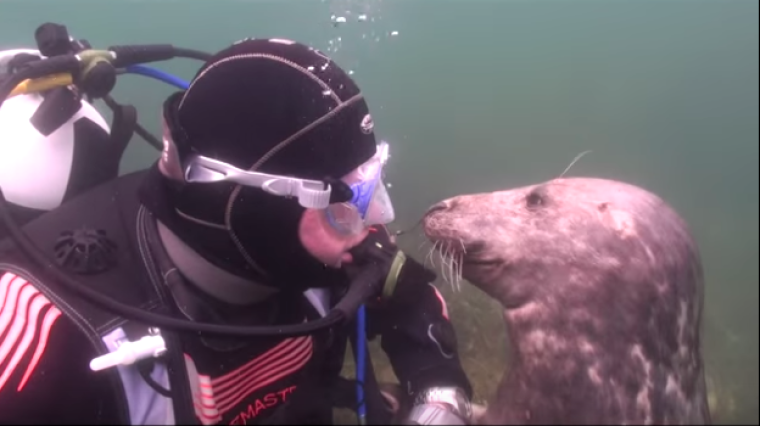 Diver Gary Grayson has done something many of us wish we could experience. It's not so often you encounter a seal, especially one that sticks around for a belly rub!
During a diving trip back in 2014, Grayson was in the water off the Isles of Scilly. That's where he ran into an Atlantic grey seal on the archipelago southwest of England. When you see what this seal wants from him your face will light up. It is both adorable and completely unexpected. Gary explains to people in an interview that he spent several minutes with him.
Gary says that of all the things he has done and all the adventures he has been on, this was one of the best. It's hard to really tell if the seal was having a good or bad day and just wanted to have a friend close by. Either way, it is a priceless moment that is worth watching and Sharing!
Check out this adorable seal video below: