This is the Most Heartbreaking Wedding Video You Will Ever See (VIDEO)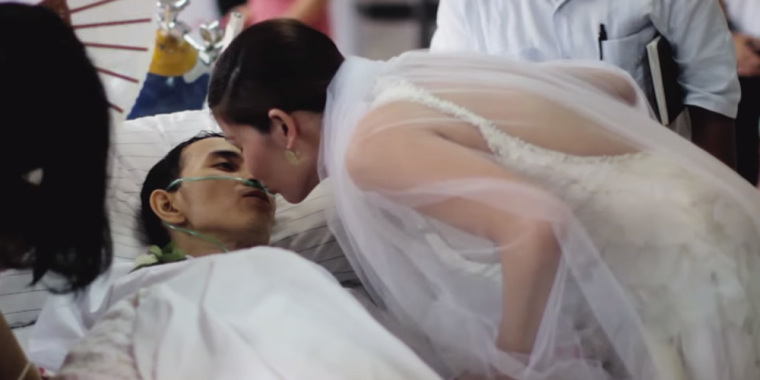 Rowden Go Pangcoga and Leizel May decided to get married on July 8, Rowden's 30th birthday. They had a 2-year-old daughter, Zakiah, and this was the next step for their family.
However, in May, Rowden was diagnosed with stage IV liver cancer. His health deteriorated rapidly, and he was confined to the hospital.
His dying wish was to marry Leizel. After 12 hours of whirlwind preparations, his family "brought the church to him," his brother, Hasset, explained.
This video captured the beautiful and heartbreaking ceremony as Rowden overcame exhaustion in his hospital bed to marry his love. He died 10 hours later.
In light of the tragedy, Hasset is keeping the focus on above, saying, "Our family would like to thank the Main Man up above, Jesus Christ, for orchestrating this very inspiring story. And for giving us enough time to give Rowden what he wanted, and show him how loved he was."