'This Is Us' Actress Chrissy Metz 'Honored' to Star in New Christian Film 'The Impossible'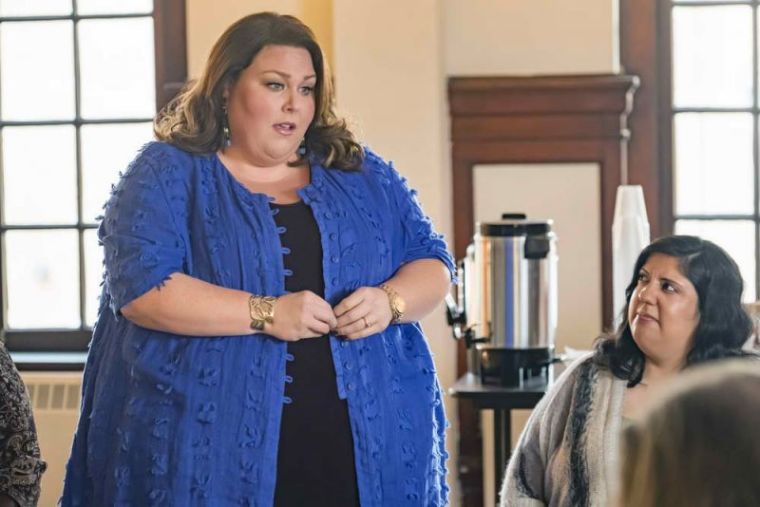 "This Is Us" actress Chrissy Metz says she's honored to be a part of the upcoming movie adaptation of Joyce Smith's best-selling book, The Impossible: The Miraculous Story of a Mother's Faith and Her Child's Resurrection.
Metz, who's well-known for her role in the hit NBC show based on family, will be playing Smith in another family role but this time she admits she's excited to take on a part that doesn't focus on her size.
"This is not a movie about weight; this is not about being a plus-size woman," she told Glamour in a recent interview. "It's about this beautiful, miraculous story, and that's exciting. It's sort of uncharted territory for me, so I'm really grateful but also nervous. A lot nervous! I'm really thrilled and honored to have this opportunity," she added.
"The Impossible," follows the true story of Smith's 14-year-old son, John Smith.
"On a winter day in 2015, John fell through an ice-covered Missouri lake. When he was finally pulled from the freezing waters, he was rushed to a nearby hospital, receiving 27-minutes of CPR in the process. By the time his mother Joyce arrived by her son's side, John's body had laid lifeless for more than hour. Summoning all her faith and strength, Joyce entered the hospital room praying loudly, calling out to God to save her son's life. Immediately, John's heart started beating. Defying every expert and all case history, John miraculously walked out of the hospital on his own strength, only 16 days later," states the film's synopsis.
Joining Metz in the cast is Topher Grace, who's mostly known for his role in the comedy series "That '70s Show." He will play Pastor Jason Noble, the man of God who helps the grieving mother through her ordeal. Deadline reports that Marcel Ruiz ("One Day at a Time") will play John and Mike Colter ("Luke Cage") joins the cast as Tommy Shine.
"The Impossible" is currently in production in Canada under the direction of veteran TV director Roxann Dawson ("House of Cards," "Scandal," "The Americans," and "Agents of S.H.I.E.L.D.") Grant Nieporte ("Seven Pounds") penned the screenplay and Hollywood Christian producer DeVon Franklin ("Miracles from Heaven") teamed up with first-time film producer, the Rev. Samuel Rodriguez, to executive produce the picture.
"We are so honored and thrilled to have Rev. Samuel Rodriguez on board as executive producer for our movie," Smith said in a statement shared with The Christian Post. "From the moment Samuel heard about our story he has been the pivotal vessel God has used to propel our story of my son's resurrection and total healing. We are so thankful for this divine connection."
Smith's story first made national headlines in 2015, shortly after a bidding war began for the book proposal that was eventually won by Hachette books. CP previously reported that Franklin was so moved by the story that he connected the family with a literary agent to help develop the book proposal, which is now being used as the basis for the film.