'This Is Us' star Chrissy Metz is unapologetic about her faith; doesn't care if it's 'uncool'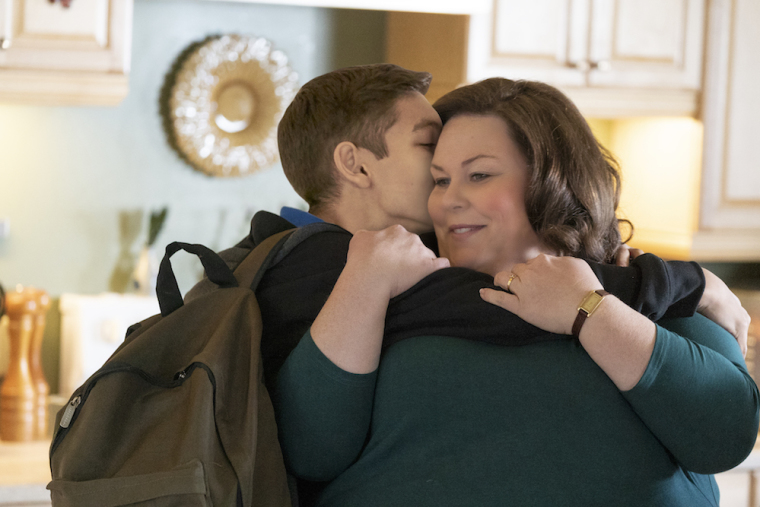 WINNIPEG – Actress Chrissy Metz, popular for her work on the hit NBC show "This Is Us" and the star of the upcoming Christian film "Breakthrough," shared that she is unashamed about her faith in God, although it may be considered "uncool."
"Breakthrough" tells the miraculous real-life account of Joyce and John Smith, a mother and son who rely on the power of prayer and the Holy Spirit during one of life's most tragic moments. Metz plays the role of Joyce. Marcel Ruiz ("One Day at a Time") portrays her son, John, who fights for his life in a hospital bed before God answers the desperate mother's prayer.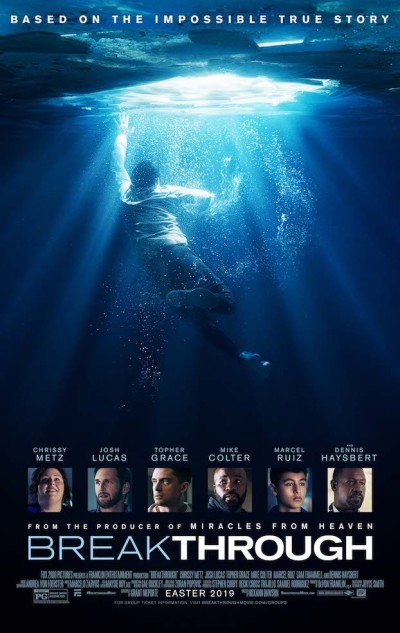 "When I was given the gift of even reading the script, I was so moved by it, because we're all looking for something greater than ourselves, and we're all trying to figure it out, and do the best we can in the process," Metz told The Christian Post during a set visit in Winnipeg. "I've had some hardships myself, obviously, not to this degree but things that were really trying. And the only thing that sort of kept me going was my faith."
The actress acknowledged that faith goes hand and hand with surrender to God. Metz believes Joyce Smith's prayers were answered once she gave all her cares to God.
"Sometimes it's that complete surrender, where we see that miracles happen. It's so moving," she said.  
The Florida native recalled going to church as a little girl all on her own. During our sit down interview with her, she went on to share the importance of having someone greater to cling to in this day and age.
"We all have to have a foundation," Metz maintained. "A house isn't built properly without a foundation, and whether that's your faith, or whatever you believe in, you have to believe in something."
"There's times where you really feel like, it's never going to get better, you're down and out and we get in our heads and we build this fear around something that the only person, or the only thing that can subside that, is our faith in God. I know that from a personal plight of my life," she added.
The 38-year-old believes that that premise is true for everyone regardless of our differences.
"It is hard I think, now, to just be really vocal about your faith, or what you believe in because people want to think 'it's not cool,' but I'm like, I don't care! I have to do what I have to do for me, and I know that the only person that shows up for me time and time again, is God, and is that higher power that's greater than myself. So I have to honor that. Not because I have to, because I want to, even though people might think it's the uncool thing to do. For me, there's no question about it," Metz testified.
Before now, the actress has never really shared openly about her faith and as an emerging star in Hollywood, it certainly isn't the most popular thing to do. However, she did not hold back her views.
"I know it can be a challenge because the whole problem is that we all want to fit in, we want to be liked and validated," she explained. "So when we're different, we feel it, but I think that when people are strong in their convictions, it can really persuade people to think differently just as the movie's going to do."
"There's no question that something miraculous happened, nobody can explain how our why. And so what it's going to do, much like 'This Is Us,' is open up people's hearts and their minds to something different, and a different perspective," Metz continued.
The 20th Century Fox and Devon Franklin film, released its first trailer in December and garnered nearly 40 million views in just days, already influencing people just as Metz resolved it would.
"When Joyce Smith's adopted son John falls through an icy Missouri lake, all hope looks lost. Even though John lies lifeless for more than an hour, his mother refuses to lose faith and prays for a miracle. To the astonishment of everyone present, her prayers are answered as John's heart suddenly begins to beat again, defying every expert, every case history, and every scientific prediction. Mere days after the accident, he walks out of the hospital under his own power, completely healed," the movie's synopsis reads.
In her own book,This Is Me, Metz opens up about her difficult upbringing and how she defied the odds to be where she is today. When asked what parts of "Breakthrough" really impacted her, she suggested there was so much to chose from.
"In the script Joyce and Brian (Father) aren't always on the same page because Brian can't quite deal with the really difficult situation at hand but with that Joyce's [faith] never faltered and she continues to believe, just as people believed in me when I didn't believe in myself," Metz stated. "You have to have somebody to believe in something, somebody to hold on to that and I think it's so inspiring in the way that just when you think you can't, and everybody else's against you – that God is for you and that's all that you need."  
Metz admires that Joyce was strong enough to still believe, which eventually brought the family together.
"I think it's just amazing because it's hard, it's hard to be that one person standing alone or you feeling that you're alone but there's so much to take away," she concluded. "Obviously Marcel, who plays John, coming back and ministering to Tommy Shine, who's the MT. All of those things are just life-changing."
Joining Metz in the cast is Topher Grace, who's best known for his role in the comedy series "That '70s Show." He plays Pastor Jason Noble who helps the grieving family through the ordeal. The cast also includes Josh Lucas as Brian Smith, Mike Colter as Tommy Shine, and hip-hop artist Lecrae.
"Breakthrough" was directed by of veteran TV director Roxann Dawson ("House of Cards," "Scandal," "The Americans," and "Agents of S.H.I.E.L.D."). DeVon Franklin ("Miracles from Heaven") produced the film and was determined to retell the Smiths' story just as it happened.
The 20th Century Fox movie is based on Joyce Smith's book The Impossible and was adapted for the screen by Grant Nieporte ("Seven Pounds").
"Breakthrough" will be released April 17, 2019.