This week in Christian history: Constantinople sacked, Livingstone buried, religious freedom
Crusaders sack Constantinople – April 12, 1204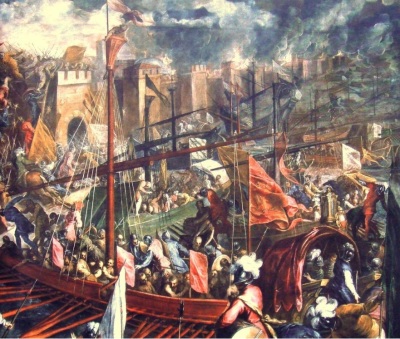 This week marks the anniversary of when soldiers of the Fourth Crusade began to sack Constantinople, capital of the Byzantine Empire, following months of siege.
Although the primary aim of the crusade was to take back the Holy Land from Islamic forces, growing tensions between the Catholic and Orthodox Churches as well as political intrigue led the western Christian army to attack the city.
"The tension of waiting outside the city walls for months, suffering the attacks of the Greeks, and enduring the broken promises of food and aid, as well as a sense of anger toward people they viewed as heretics and murderers, spilled over into a surging mass of violence and destruction," wrote Jonathan Phillips, professor of Crusading History at the University of London.
"Over the next three days, the Crusaders swarmed across the city, breaking into churches, palaces, and houses, and seizing booty with an insatiable greed."