This week in Christian history: Great Schism, Pentecostal leader exonerated
The Great Schism is finalized – July 20, 1054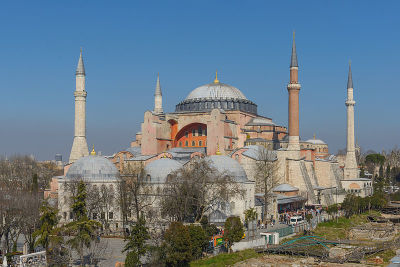 This week marks the anniversary of when Patriarch Michael Keroularios of Constantinople decided to excommunicate all who supported Pope Leo IX's claims of leadership over the entire church, thus finalizing what is commonly called "The Great Schism."
Keroularios was responding to a papal bull issued by the pope days earlier that excommunicated him for various reasons, including a refusal to acknowledge Rome as the supreme bishopric.
"The Patriarch summoned a synod of many bishops … They, in turn, excommunicated the libel, the Bull, and all who supported it but purposely did not mention the name of Pope Leo in order to leave open the opportunity of reconciliation," wrote the Rev. George Mastrantonis of the Greek Orthodox Church of America.
The two sides of the Great Schism, the Roman Catholic Church and the Orthodox Church, never officially reconciled their theological differences and remain different denominations to the present day.