This week in Christian history: Pantheon converted, Jesuit missionary to China dies; Gregorian calendar pope elected
Gregory XIII is elected pope – May 14, 1572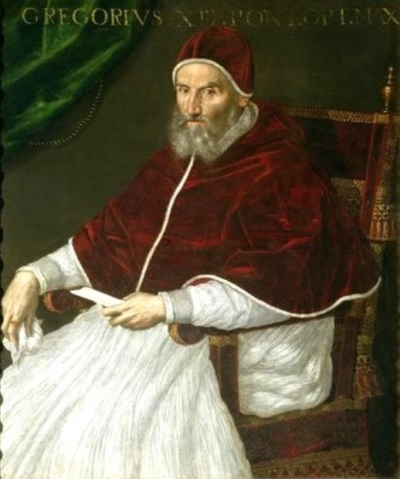 This week marks the anniversary of when Cardinal Ugo Boncompagni was elected pope, taking the name Gregory XIII and eventually championing the creation of the Gregorian calendar.
Even before becoming head of the Roman Catholic Church, Gregory XIII had had a long history of involvement in papal affairs, according to Encyclopedia.com.
"Pope Paul IV employed him on several diplomatic missions and in 1558 appointed him bishop of Viesti," the website explained. "Pope Pius IV sent him to the last and most tumultuous period of the Council of Trent (1562-1563) and in 1565 created him a cardinal."
In 1582, Pope Gregory issued a papal bull titled Inter Gravissimas, which introduced the Gregorian calendar as a replacement for the Julian calendar used by Europe for centuries.
Although many Catholic nations immediately switched to the Gregorian calendar, non-Catholic European countries like England and Russia took far longer to change.