Thousands of Fulani Muslims Coming to Christ, but Islamist Infiltration Causing Massacres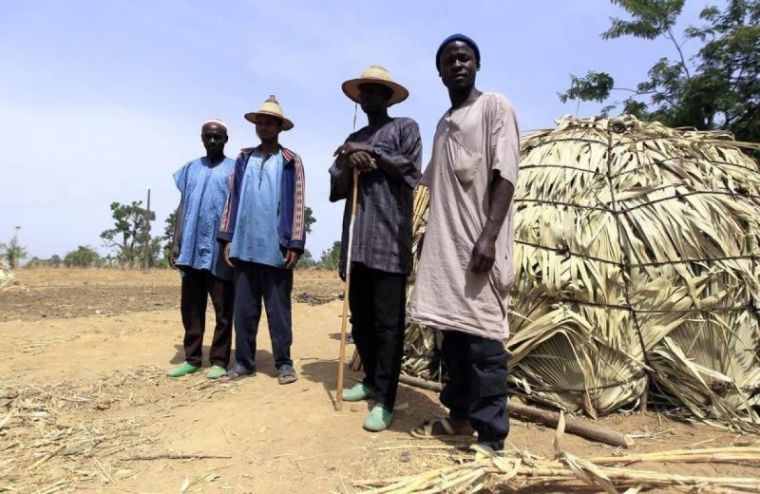 A missions group has backed reports that while the Islamic militant infiltration of the Fulani in Nigeria is causing widespread massacres, thousands are also coming to Christ.
"When I say Fulani, I always want to be careful to say Islamists from within the Fulani tribe, because Fulani is a very large tribe. We don't want to paint all of them with the same brush also because thousands of Fulani are becoming followers of Christ. So we want to be very careful to say these are radical, Muslim Islamists from among that tribal group who conducted these attacks," Todd Nettleton of Voice of Martyrs told Mission Network News, while speaking of a recent attack.
The attack in question in the city of Jos occurred on September 27, when 20 villagers were murdered in their homes, along with seven students from the University of Jos.
VOM, which has staff in the area, said that the Fulani were dressed in the uniforms of army soldiers when they raided the village, which raises a number of big questions, such as who is supplying them.
"Nigerians are frustrated that these attacks keep happening, because they think there should be security," Nettleton added.
Thousands of Nigerian Christians have been slaughtered in the past year alone in attacks by Fulani.
While much of the mainstream news has characterized the killings as clashes between nomadic Fulani herdsmen and Christian farmers, other groups, such as the International Society for Civil Liberties & the Rule of Law, have also argued that there has been a jihadist takeover.
Emeka Umeagbalasi, Board Chairman of Intersociety, told The Christian Post in August that radicals who are masquerading as herdsmen are carrying out a jihad aimed at rooting out Christianity, while at the same time trying to present to the international community that the conflict is only about land and cattle grazing.
Umeagbalasi noted that not only are Christians being killed in large numbers by Ak-47s and other weaponry, but that their homes and churches are being burned down, with Christian houses of worship also converted for Islamic purposes.
"How many Muslim farmers are being killed by Fulani herdsmen? How many Muslim homes have been destroyed or burned? The answer is in the negative. It has nothing to do with herdsmen-farmer clashes. It is false," Umeagbalasi told CP at the time.
"We don't like to use the [term] 'Fulani herdsmen', we like to use "Fulani jihadists," who are under the guise of herdsmen."
Nettleton told MNN that despite the losses, Nigerian Christians are finding a way to walk with God and even pray for their attackers.
"Thousands of Fulani are following Jesus Christ. So this traditionally Muslim tribal group, ethnic group, thousands of them have left Islam behind and are now following Jesus Christ. So the Church there sees that and that tends to bridge some of these gaps," he said.
VOM revealed that it has been assisting thousands of Christians displaced by the violence with basic necessities, from food and mosquito nets to sleeping mats.
"We should care because this is our family. These are our brothers and sisters, they are going through a very difficult time, they are being attacked." Nettleton urged.
"I have two brothers and I often think if one of my brothers was being attacked, of course, I would be upset about it and I would be like, 'Wait a minute, I'm going to help, I'm going to step in, I'm going to bang the drum and make sure everyone knows my brother is being attacked.'"