Thunder Coach Quotes Romans 8:28 at Wife's Funeral; Forgives Driver Who Killed Her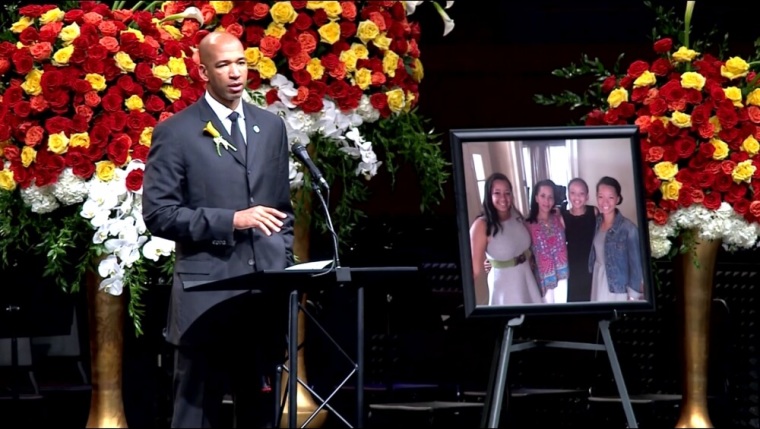 Oklahoma City Thunder assistant coach Monty Williams quoted verses from the Bible as he explained how his faith has helped him cope with the grief as he gave a speech at a memorial service for his wife, who died in a car accident.
"I'm thankful for all the people who showed up today. It's a pretty tough time, not just for me but for all of you as well. I'm mindful of that," Williams told a gathering of about 900 people, which included NBA coaches and players, at the memorial service held at Crossings Community Church in Oklahoma City on Thursday.
His wife, Ingrid Williams, died Feb. 10, the day after the accident. Her car was hit head-on by an SUV that apparently lost control. The driver in the other car, Susannah Donaldson, also died in the accident.
"This is hard for my family, but this will work out. And my wife would punch me if I were to sit up here and whine about what is going on. That doesn't take away the pain, but it will work out because God causes all things to work out. You just can't quit; you can't give in," he said, referring to Romans 8:28.
"And we know that in all things God works for the good of those who love Him, who[a] have been called according to His purpose," the verse reads.
He said his wife believed in Jesus, and he loved his wife dearly and spoke to his friends and colleagues a lot about her.
"I want to close with this, and I think it's the most important thing we need to understand. Everyone is praying for me and my family, which is right, let us not forget that there were two people in this situation, and that family needs prayer as well," Williams said. "And we have no ill will toward that family. That family didn't wake up wanting to hurt my wife. Life is hard — it is very hard — and that was tough. But we hold no ill will toward the Donaldson family. And we, as a group, brothers united in unity, should be praying for that family because they grieve as well. So let's not lose sight of what's important."
He added: "In my house, we have a sign that says, 'As for me and my house, we will serve the Lord.' We cannot serve the Lord if we don't have a heart of forgiveness."
ESPN quoted David West of the San Antonio Spurs, who was at the memorial service, as saying, "If you know Monty, you're a better person for knowing him."
"It's a really tough situation for his family," West added. "He's a courageous man. I envy his strength and his courage. That was probably one of the most powerful moments of my life, sitting there listening to him have the strength to stand in front of his children and ask everybody to pray for the other lady that lost her life. It showed strength and courage I've never experienced in my life. So our hearts are with him."