Tim Keller Talks Evangelism; Says Preachers Need to Persuade, Relate to Nonbelievers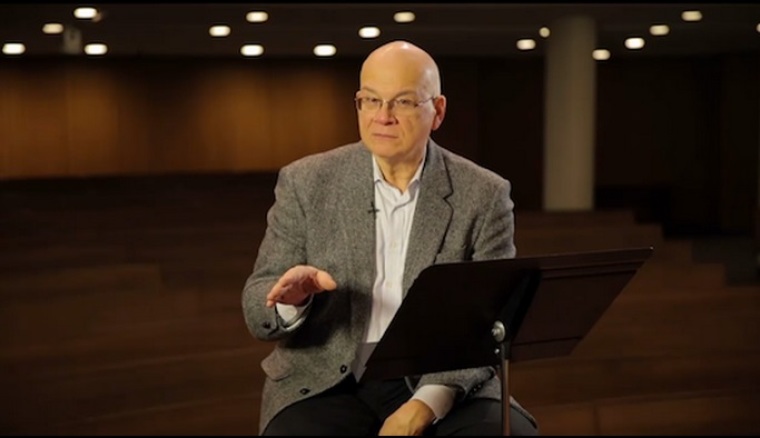 Nonbelievers who hear the Gospel are either convicted or turn away from the church based on the evangelistic methods they are exposed to, said Tim Keller, founding pastor of Redeemer Presbyterian Church in New York City.
Keller was addressing the Exponential West Conference via video where he noted that persuasive approaches work best when sharing the Gospel with non-Christians.
"After 25 years of being in New York and seeing Christians respond to the preaching of the Gospel, I kind of divide nonbelievers in three groups; the clueless, the hostile and the impressed," Keller said.
He noted that nonbelievers find the Gospel to be surprising, interesting or persuasive but they all sense "the force of it." There is also a small percentage who are hostile but the majority "aren't even offended at all, they just don't get it," Keller explained.
In explaining how to persuasively preach to someone, Keller gave the example of the apostle Paul and how the Bible notes that he came across a wide range of people's beliefs when preaching the Gospel.
Keller also noted that all individuals have some knowledge of God's Word but it is up to the evangelist to figure out which part of the "knowledge of God" nonbelievers know about.
"Paul didn't just beat people over the head with the Gospel. He crawled up inside people's belief, found something they believed that he could affirm and used those beliefs against them," the New York pastor said. "That's the difference between beating a person and telling them they're wrong and having them glaze their eyes and walking away from you or making them feel like you have some force in your argument."
He noted that the way to do this was to agree with an individual who believes a given fact about God, and elaborate on how other facts are just as true and rational. Keller called it "contextualization."
Additionally, Keller said preachers need to know how to reach the heart of their audience, whether they are Christian or not.
"If you learn how to solve a Christian's heart problems with the Gospel every week, the non-Christians will be getting evangelized. If you just preach about doing God's will, nonbelievers will get bored or even offended and won't come back," he said.
He gave the example of preaching on the topic of giving. He noted that many preachers are used to reciting verses about giving money but said people begin to become introspective and are more prone to being convinced about the Gospel's truths once a preacher delves deeper into what Christ did for humanity in comparison to people's greed.
"It's brilliant psychology and rhetoric and if you go there as a preacher, a non-Christian will be open to hearing the Gospel," Keller said.
Another persuasive but genuine approach that preachers should take is to be relatable to the nonbelievers they are sharing the Word with.
While some pastors attempt to relate to nonbelievers by speaking on cultural references, Keller warned against following the same example and instead advised preachers to be able to describe nonbelievers' fears, objections and doubts in great detail so they know they are understood.
"You have to demonstrate to a non-Christian that you understand what it is like not to believe. That doesn't necessarily mean that you have to say you have doubts yourself but rather you have to know how to depict their struggles and aspirations," Keller concluded.