Tim Keller: Too Many Christians, Preachers 'Enjoy' Condemning People, Opposite of God's Attitude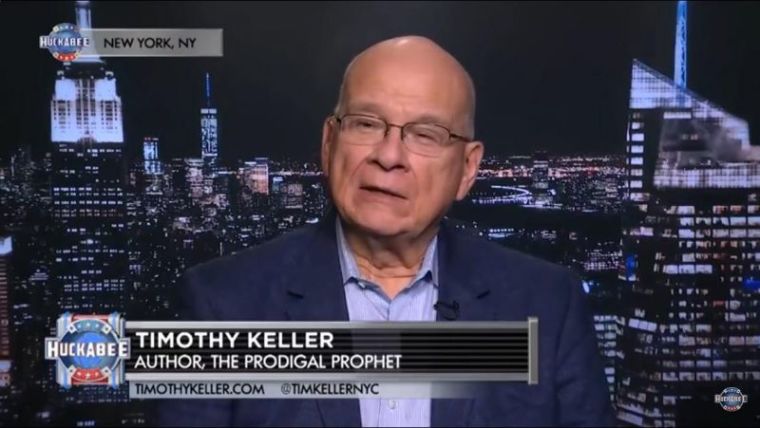 Too many preachers and Christians "enjoy" condemning people, Tim Keller said, and that is the exact opposite God's attitude.
In an interview Saturday on Mike Huckabee's TBN show about his new book, The Prodigal Prophet: Jonah and the Mystery of God's Mercy, the esteemed theologian and former pastor of Redeemer Presbyterian Church in Manhattan explained that important lessons about relating to pagan, non-believing people can be drawn from the life of this particular Old Testament prophet.
Jonah wanted to condemn the people of Nineveh, and he did not like the people to whom God sent him, he explained.
"Jonah went to the city, and preached to the city, but didn't love the city," Keller said, when asked what parallel Christians can draw today, given that he ultimately did what God wanted him to do even though he did not want to and was disobedient at first.
"That wasn't good enough for God because at the very end, He says to Jonah, How can you not love a city with 120,000 people who don't know their right hand from their left," he added.
A main lesson from the life of Jonah is that God says that it is not enough to preach the truth without love in ones heart, he continued, a point reinforced in the New Testament in 1 Corinthians 13.
While God's judgement is real, "if you preach judgement without tears you don't have Jesus' spirit," Keller said, referencing the words of Christian thinker and author Francis Schaeffer.
"Because when Jesus looked at Jerusalem, and he knew at the time that this was a city that was going to rise up and crush him, but he looks at Jerusalem and says 'Jerusalem, Jerusalem if only you knew the things that pertain to your peace. But now they are hid from your eyes. I would like to take you under my wings the way a mother hen takes her chicks under her wings.' It's amazing the compassion, even though he is preaching judgment."
God judges because He is righteous but it is not something he enjoys, he stressed, "and we're not supposed to enjoy condemning people."
"But I do think, I'm afraid there's too many preachers and Christians who enjoy condemning people," he said, grimacing.
Huckabee concurred, noting that such judgmentalism is "one of the tragedies of the modern-day church."
The former Arkansas governor, now TBN show host, elaborated that another application he drew from Keller's book was that an inherent danger exists for Christians to keep their congregations looking like themselves, that they would be afraid of someone coming in their doors that was from a different race or culture.
Keller agreed, noting that Jonah is the "anti-good Samaritan."
"God asked him to go to people that are racially and religiously different and he doesn't want to go. And at the end he only goes begrudgingly," he said, pointing out that throughout the book whenever Jonah interacts with pagans they are always shown as more admirable.
Thus, it shows us that everyone, whether religious or pagan, is equally lost and is need of God's grace, he concluded.