Tim Tebow Greeted With Standing Ovation in His First NFL Game in Nearly Two Years; Runs for Touchdown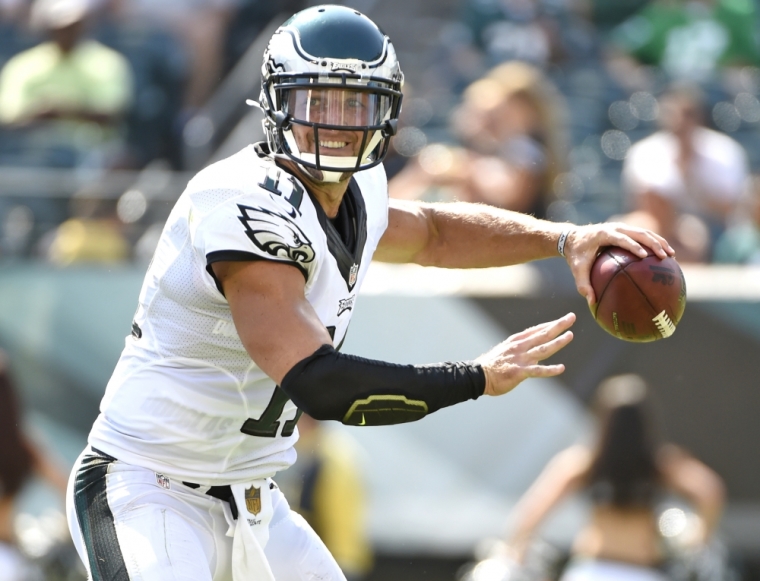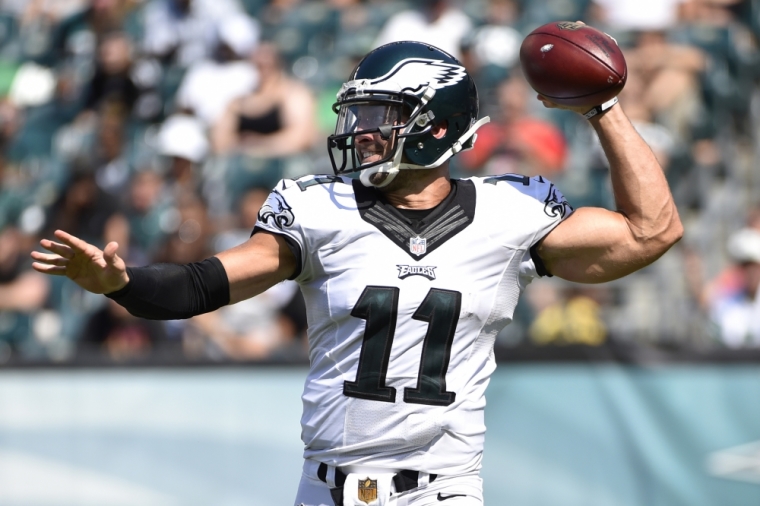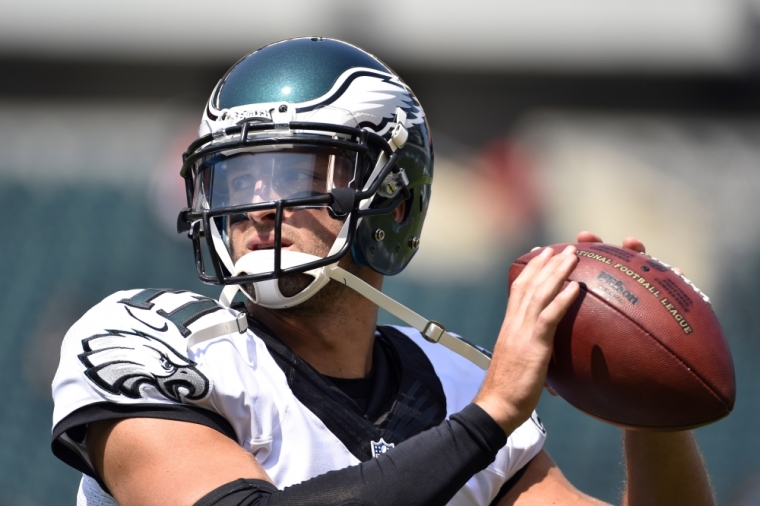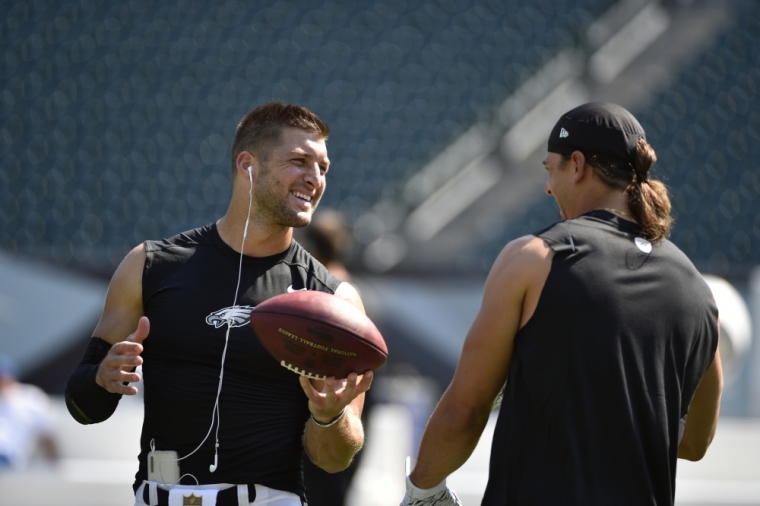 View Photos
As outspoken Christian quarterback Tim Tebow played in his first NFL game in almost two years Sunday afternoon, the 28-year-old was greeted with a loud standing ovation. He later ran for a touchdown in the fourth quarter of the Eagles' 36-10 victory.
Tebow last played in August of 2013 when he was signed with the New England Patriots, but was later released after a rough preseason. After Tebow signed with the Eagles during the offseason, Philly fans were eager to show their excitement to have the former Florida Gator standout on their roster.
As fellow Christian quarterback Mark Sanchez got the nod to start the Eagles first preseason game of the 2015 season against the Indianapolis Colts, Tebow finally entered into the contest midway through the third quarter, and was greeted by the crowd at Lincoln Financial Field with a standing ovation.
"I was thankful," Tebow told the media after the game. "But I was also like, '[My teammates] won't be able to hear me! We'll have to go [to a] silent [count].' It's very humbling. It definitely means a lot."
It didn't take long for Tebow to continue stoking the crowd's excitement. He completed his first four passes out of a no-huddle offense for 43 passing yards, as the fans cheered him on with chants of "Tebow! Tebow!" However, Tebow's first drive ended with a missed field goal.
"It was very humbling, a blessing," Tebow told AP. "I appreciated it."
In his second drive, Tebow completed one pass for 18 yards and took a 5-yard run up the middle. But, the drive ended after Tebow was sacked for a 13-yard loss that forced the Eagles to punt.
Tebow's third drive was a brief one. He was sacked for a second time on third down.
Although he was sacked twice in the game, Eagles head coach Chip Kelly says that might have a lot to do with the fact that Tebow was playing with third-string offensive linemen and receivers.
"You have to look at who's in with who," Kelly said. "A different set of receivers was in when Tim was in, and a different line at times. A couple of those, you're wondering, 'why is he doing that?' Well, the receiver ran the wrong route. There were a couple of busts out there."
Despite the sacks and lack of point production from a Tebow-led Eagles offense, Tebow redeemed himself with just over two minutes left in the fourth quarter when he faked a handoff to his running back and ran seven yards for a touchdown.
Tebow, who is known for publicly sharing his faith and living by God's design, is competing with Matt Barkley for a spot on the Eagles roster as a third-string quarterback. In preseason game No. 1, Tebow completed six of 12 pass attempts totaling 69 passing yards and one running touchdown, while Barkley completed 12 of 20 pass attempts and threw for 192 yards and an interception.
"I did some things well," Tebow said. "I think there's some things that we want to work on. For me, it's going back, watching film, looking at everything, trying to make corrections and get better one day at a time."
Tebow, who has opened up a children's hospital in the Philippines and supported many national evangelists in the country, was included in a recent book by AP sports writer Rob Maaddi called Football Faith: 52 NFL Stars Reflecting on Their Faith.
In an interview with The Christian Post, Maaddi said Tebow is an example of "Christ on Earth."
"Tim Tebow to me he is an example of a person who walks his talk, who is an example of Christ on Earth, everyday, in everything he does and everything he tries to accomplish," Maaddi asserted.