Tim Tebow Pursues Career in Baseball, Plans to Hold Workout for MLB Teams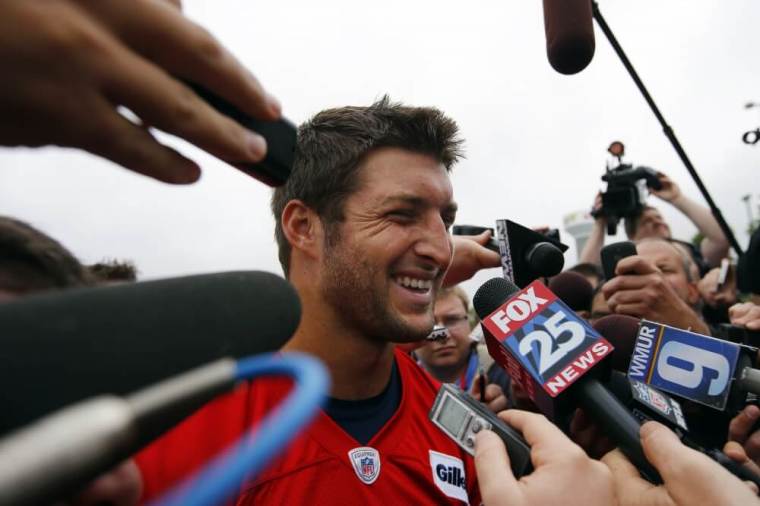 Former Heisman Trophy winner Tim Tebow is turning his attention toward a career as a baseball player while his professional football career is stuck in the mud as an unsigned free agent.
Citing Tebow's agent Jimmy Sexton and Nick Khan, ESPN's Adam Schefter reports that the 28-year-old devout Christian quarterback is now actively pursuing a career in professional baseball and will hold a workout for Major League Baseball clubs sometime in August.
Although Tebow has not played a regular season NFL game since 2012 and was cut by the Philadelphia Eagles right before the start of the 2015 season, he has not given up his hope of a career as a professional athlete.
Tebow, who serves as an analyst for ESPN's SEC network, has not played baseball on a full-time basis since 2005, according to Schefter. Tebow has worked out in Arizona and Los Angeles over the past year and has worked to refine his hitting and fielding abilities.
"Tim's athletic ability, his work ethic, his leadership and his competitiveness were evident in football and will show in baseball," Sexton told Schefter. "Knowing Tim's passion and desire, we won't be surprised by anything he accomplishes."
At Allen D. Nease High School in Ponte Vedra Beach, Florida, Tebow earned all-state honors as a baseball player. As a junior he posted a .494 batting average and helped his alma mater reach the semi-finals in the state playoffs, according to NFL.com.
'€œWe wanted to draft him,"€ Tom Kotchman, a Boston Red Sox scout who was working for the Los Angeles Angels of Anaheim when Tebow was in high school, told Boston's WEEI. Kotchman explained that the team would have drafted Tebow if he had sent the team back his information card.
Chad Moeller, a former MLB catcher who played for seven different teams throughout his career, has been training with Tebow in Arizona, Fox Sports' Ken Rosenthal.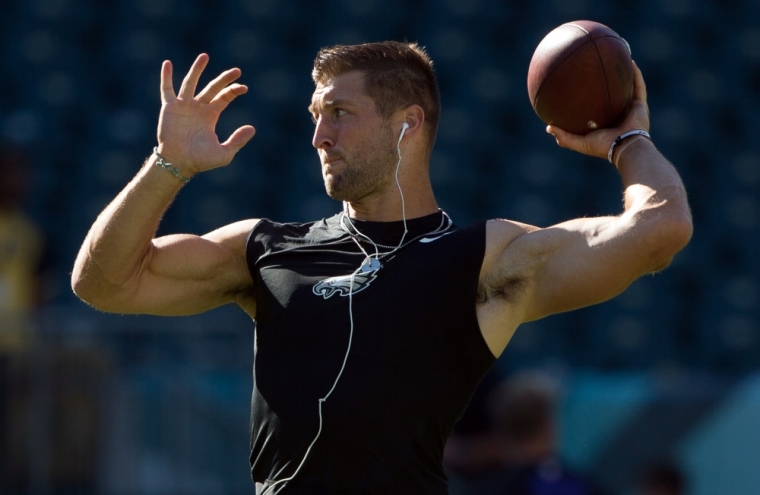 "I am beyond impressed with Tim's athleticism and swing, and it goes without saying that he has shown a high level of discipline and strong work ethic," Moeller said in a statement. "I see bat speed and power and real baseball talent. I truly believe Tim has the skill set and potential to achieve his goal of playing in the major leagues, and based on what I have seen over the past two months, it could happen relatively quickly."
Stephen Hargett, a Florida scout for the Red Sox who worked with Kotchman in Anaheim, told WEEI what it was that made Tebow stand out as a high school baseball player.
"He had a strong arm and had a lot of power," Hargett said. "He had leverage to his swing. He had some natural loft. He had some good power. He was a good athlete. He had enough arm for that position. He was a left-handed hitter with strength and some size. He stood out. He was bigger and stronger than everybody."
"It was just easy for him," Hargett continued. "You thought, if this guy dedicated everything to baseball like he did to football, how good could he be?"
Brodie Van Wagenen, co-head of CAA Baseball agency, told Rosenthal that Tebow's aspirations to play baseball are more than a "publicity stunt."
"This may sound like a publicity stunt, but nothing could be further from the truth," Van Wagenen said in a statement. "I have seen Tim's workouts, and people inside and outside the industry — scouts, executives, players and fans — will be impressed by his talent."
Only time will tell if Tebow has what it takes to catch up to a 95-mile-per-hour fastball.
Tebow is set to release his new book Shaken: Discovering Your True Identity in the Midst of Lift's Storms in October.