Tim Tebow Returns to ESPN as an Analyst After Being Cut by Philadelphia Eagles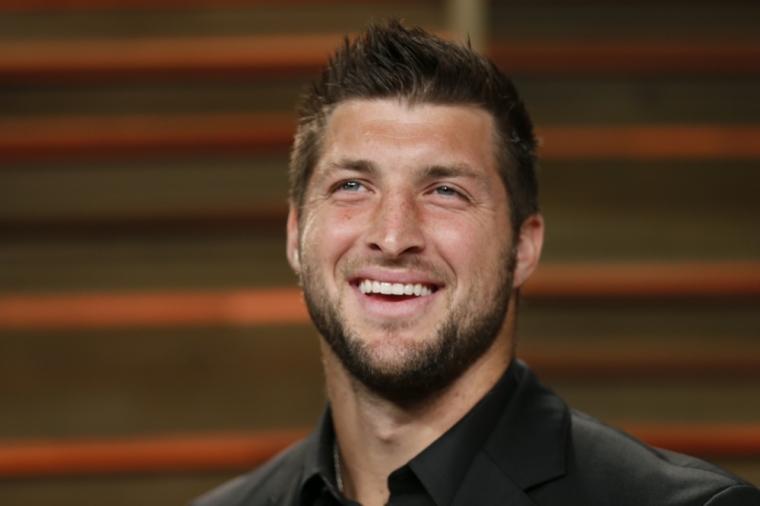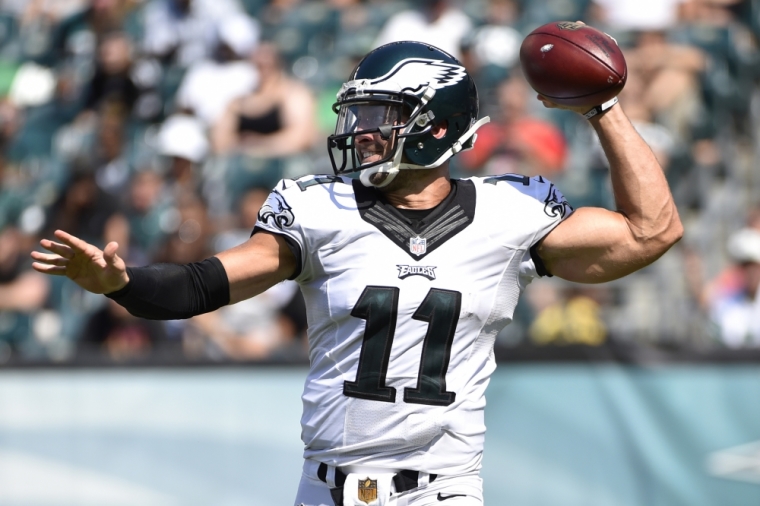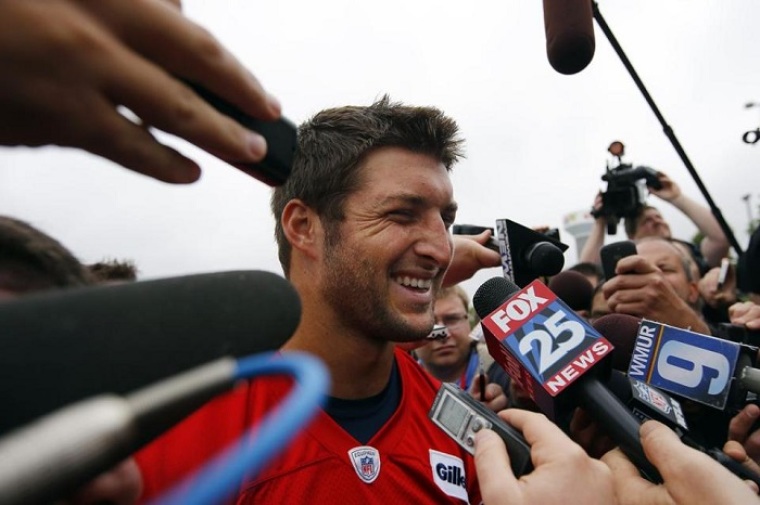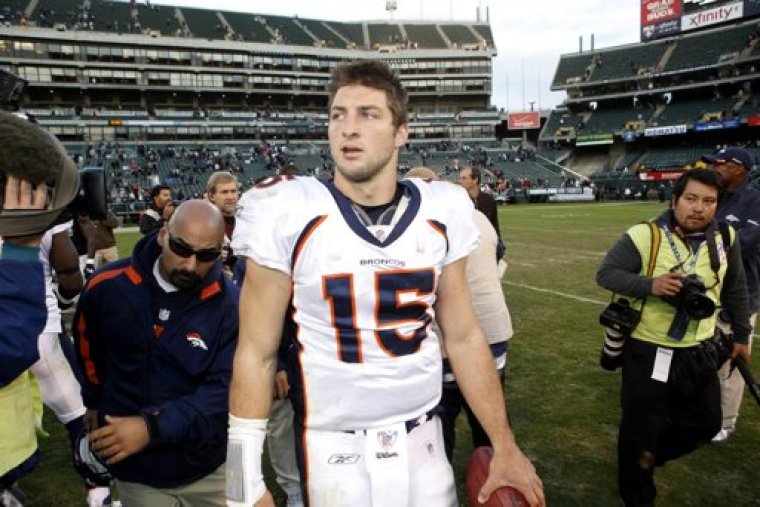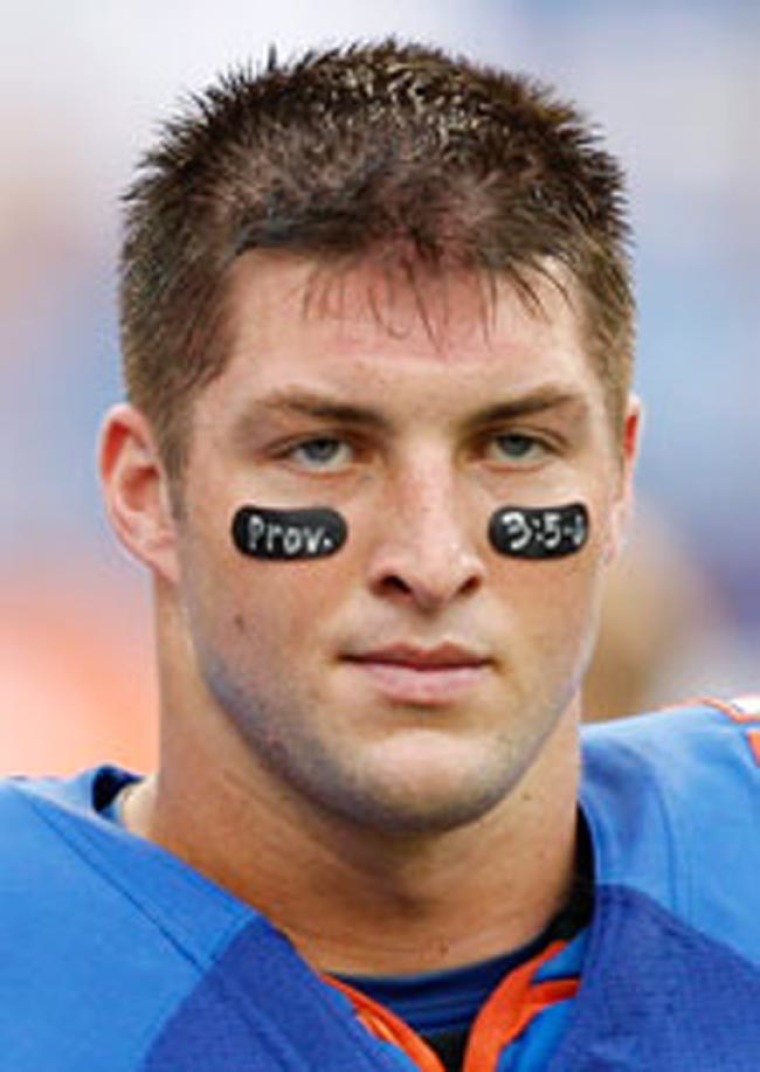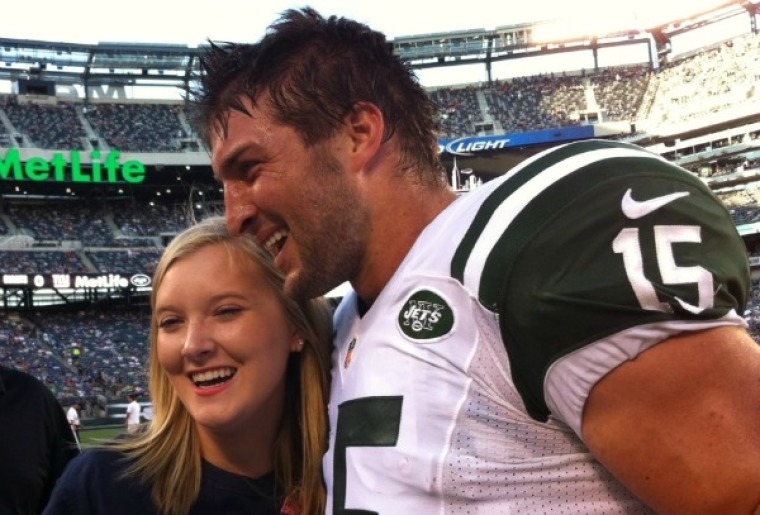 View Photos
After Tim Tebow was cut by the Philadelphia Eagles Saturday, it was announced Wednesday that the Christian quarterback will be heading back to ESPN as an analyst for the entertainment show "SEC Nation," which covers college football.
The move by the Eagles came as a surprise to the NFL player's fans, who saw Tebow make significant improvement since he led the Broncos to the playoffs in 2011, and had solid performances as a back-up quarterback in the pre-season this year.
Tebow, 28, will join Joe Tessitore, Marcus Spears, Paul Finebaum, Kaylee Hartung and former New York Jets quarterback Greg McElroy in the 2015 lineup for "SEC Nation." He was initially hired in December 2013 — ESPN Executive Vice President John Wildhack said Tebow's seat on the program was essentially kept warm just in case he returned to broadcasting.
"Tim quickly developed into an excellent analyst last year, and we were not shy about acknowledging his home at ESPN should he be available to return," Wildhack said in a statement.
Some were doubtful that Tebow would be placed on the Philadelphia Eagles' roster when he was signed in April, but while competing for the third-string quarterback spot against fourth-round draft pick Matt Barkley, he showed his mettle. Against the Jets, Tebow had a strong game in the second half and completed 11 of 17 passes for two touchdowns, giving him a 117 passer rating, according to ESPN.com.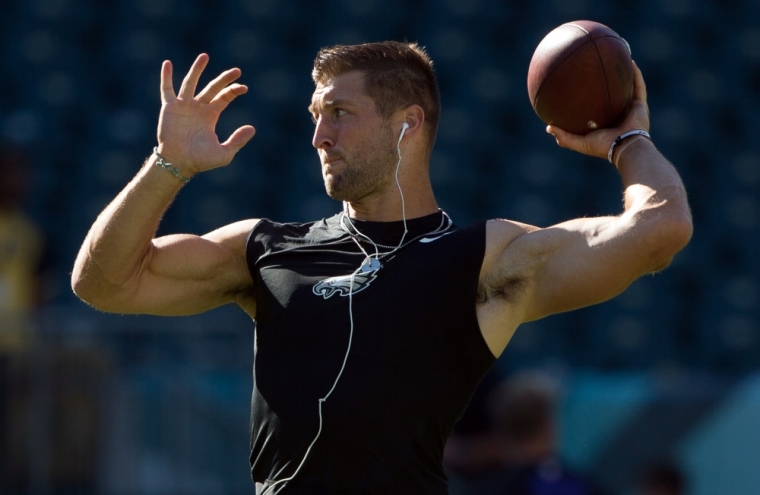 Tebow never started during the entire pre-season, and after he was cut, the Eagles drafted Stephen Morris — a quarterback who had experience in the NFL, was undrafted in 2014, and was cut by the Jacksonville Jaguars as well.
Now some fans feel Tebow was only ever signed to the Eagles as a publicity stunt. His progress on the team made sports headlines throughout the summer and increased speculation about the team's strategy.
Head Coach Chip Kelly said that Tebow was cut because he wasn't good enough, and several reports said he thought the Christian quarterback should play in the Canadian Football League to get more practice.
"You know I talked to [Tebow] a little earlier today when we released him and I think he just needs to get more playing time," Kelly told reporters at a press conference Saturday. "He needs to get out there and get actual reps because I think he has done a ton on his own from an individual basis, but it's about playing the game."
"It's taking that next step and now playing the game," he added.
Tebow instead opted to return to broadcasting, which could be better for his career in the long run.
"It's easy to forget with all that was Tebowmania that we're still talking about a guy who was one of the great college football players of all-time," wrote Matt Yoder for AwfulAnnouncing.com. "And if you remove the media obsession around him, he's still a very affable personality that should resonate with college football fans moving forward, especially in the SEC."
Tebow will start Saturday on the traveling pre-game show, which will film live from Vanderbilt University's Nashville, Tennessee, campus at 10 a.m. EST.