Tim Tebow Should Join the WWE Not MLB, Says Pro Wrestler Mike 'The Miz' Mizanin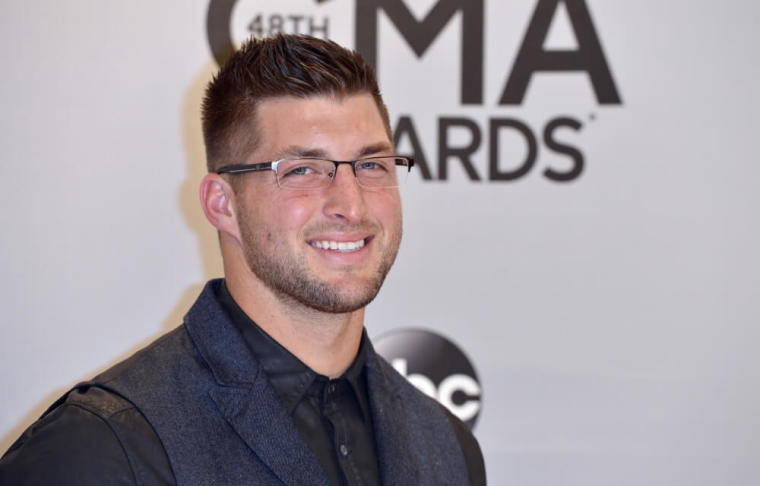 Should Tim Tebow consider a career in professional wrestling?
WWE star Mike "The Miz" Mizanin believes so. The Heisman Trophy-winning football champion who has a solid career as a television personality could be a great addition to the world of wrestling, according to Mizanin.
"He would be the greatest bad guy we've ever had," the wrestler said on ESPN's SportsNation. "In the world, he's a good guy — he's so good. In the WWE, he would bad because he's so good. The WWE Universe likes bad boys."
Mizani said the idea of Tebow joining the WWE came about when the pro wrestler was asked which professional athlete he would like to see join his sport.
"I'm going to say the guy that's basically going into every other sport right now," The Miz said. "I want Tim Tebow to come to the WWE."
While a number of NFL players like Roman Reigns, Titus O'Neil, Baron Corbin and Mojo Rawley have transitioned from professional football to the WWE, it seems Tebow is concentrating on another professional sport.
According to Sports Illustrated, Tebow has been gearing up for an MLB career and is already autographing baseball bats and balls.
Former MLB catcher Chad Moeller has seen Tebow's baseball playing abilities and believes he is ready for the big leagues.
"I am beyond impressed with Tim's athleticism and swing, and it goes without saying that he has shown a high level of discipline and strong work ethic. I see bat speed and power and real baseball talent," Moeller said, according to ABC. "I truly believe Tim has the skill set and potential to achieve his goal of playing in the Major Leagues ... "
When Tebow is not preparing for his comeback in sports or doing the charity work he has become known for, the Christian athlete is promoting his second book, Shaken: Discovering Your True Identity in the Midst of Life's Storms, which will be released in October.
A description of the book on the Penguin Random House website reads: "First, he was a beloved college football champion, media sensation, and best-selling author drafted in the first round of the 2010 Draft. Then he had a miracle playoff run with the Denver Broncos before being traded to the New York Jets. After one season he was cut by New York, next signed by the New England Patriots, then let go after training camp. Tim Tebow has achieved big victories and plunged the depths of failure, all while holding firm to his faith."