TIME Magazine's 'Persons of the Year' Deserving or Disturbing?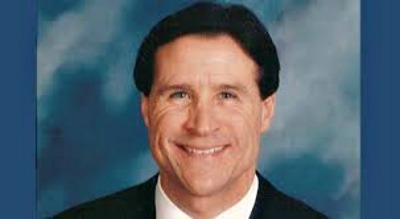 Imagine at your year-end, office Christmas party the boss calls forward some for special recognition as "Person of the Year." There are also two runners-up.
"Michael defrauded the firm of $2 million and brought reproach on our 52-year good reputation. Let's hear it for him and the importance of his work!"
"Angela and Sophie fostered discord amongst our 200 employees in addition to being arrested multiple times for disorderly conduct. Let's give it up for the impact their lives had on all of us!"
Sounds ludicrous, yet this scenario seems strangely akin to recognition doled out by a national news magazine in some of their selections.
TIME Magazine now on newsstands highlights the "Person of the Year" and six significant runners-up. What it reveals raises lots of legitimate questions.
Before we review the list, consider this is not a popularity test but rather a tribute to people making the greatest impact today. Recognition is bestowed by the editors on the persons who most affected the news and our lives, for good or ill, and embodied what was important about the year.
If you thought character and noble achievements were critical components, think again. There are no Mother Theresa-like figures gracing the pages.
So who made the cut for 2015? What did they do? What should cause us to stand back, study their lives and salute their "achievements"?
Pop culture in America declared this year as "The Year of Amy Schumer" for her groundbreaking, gross out, vulgar, drunken, raunchy, sexual, comedic portrayals, but she didn't achieve any prize.
Political progressives put forth President Obama who told People magazine his favorite moment of the year was gathering outside the rainbow-lit White House celebrating Gay marriage. Surprise, he's not on the stage.
Lots of people felt Hillary Clinton should have been acknowledged in her quest for the presidency and her staunch defense of Planned Parenthood. Others object especially as she ended her Saturday debate saying her mission is to see that "Every child has a chance to live up to his/her God-given potential!" [Does that include the unborn being aborted?]
People legitimately have their opinions and also ask if some selected should be so elevated in that their lives may encourage others to follow their example. Some TV journalists, like Megan Kelly, refuse to feature the identity and faces of mass murders believing they are undeserving of the fame they seek from their despicable acts.
Do you agree?
Who Are the Significant Seven?
Before we survey the controversial ones, let's mention three in a different category.
Time "Person of the Year," was German Chancellor Angela Merkel because of her perceived gutsy leadership in the European Union and the refugee crisis. Jesus said, "Wisdom is justified by her children" (Luke 7:35), so only time will tell if she's been right or reckless.
Presidential hopeful Donald Trump placed third, but like Merkel we'll have to wait and see how his story plays out. Certainly he has turned the political establishment upside down with his politically incorrect, in-your-face approach. For now, he's systematically eliminating pundits and political opponents alike declaring, "You're fired!"
Then there's Travis Kalanick (Who?!) who came in at number six. In case you're scratching your head, he's founder of Uber, the ride hailing service which five years ago was a 2 car operation but now provides 3 million rides daily in 66 countries! Scores of blue-collar workers despise him while tons of commuters love him. Pick which side you're on.
Four Who Make Many Mad
Abu Bakr al-Baghdadi was recognized in the number two spot over all. This barbarian is the ISIS radical Islamist/terrorist leader who is a maniacal menace to mankind. Giving him a greater platform and publicity through this distinction is certainly controversial. Yet Time magazine also put Adolf Hitler in a similar spot during another tumultuous time period of history.
Hassan Rouhani, Iran's hardline regime leader, was another in this rogues gallery. This political puppet for Supreme Leader, Khamenei (who labels America the "Great Satan" and pledges to "wipe Israel off the map"), allies with terrorist Hizbailah and ISIS-imbedded Iraq.
He finagled the infamous "Nuclear Deal" with Obama, which is a disaster and jeopardizes our nation's future. Presidential candidate, Marco Rubio, promised to "tear up this deal on my first day in office if elected!"
"Black Lives Matter" activists gained honorary mention on the list. In the name of civil rights they are known for spurring racial discord and lawless activity.
It's challenging to uphold the movement's name yet oppose their out-of-control protests in Baltimore and Ferguson; anti-police rhetoric; angry clenched fist symbol; and, persistent usage of the "Hands up – don't shoot!" chant that simply was never uttered by the deceased Michael Brown.
Finally, a person placed on the list for recognition and increased visibility was transgender-confused, Bruce/Caitlyn Jenner. His "courage" was applauded as well as his inspirational stand for all the world to see and emulate.
I thought it was revealing that Time magazine's annual effort to acknowledge and honor significant individuals like those above, ended with an essay by columnist Joe Stein. He titled his commentary, "Quit your job, smoke some dope, grow a beard. It was the Year the Adults Gave Up."
Joe observed that in 2015 adults said "you can smoke your marijuana, marry that guy you said was just your friend, make nice with the Communists in Cuba as well as the Great Satan haters in Iran."
Whom a nation reveres reveals a lot about the character or lack thereof in a nation. Scripture instructs us, "Give honor to whom honor is due" (Rom. 13:7). As we approach the end of the year, you be the judge if America is in ascendancy or decline. If it is the latter, let's cry out to God in desperation for another spiritual awakening.
Merry Christmas!
Larry Tomczak is a best-selling author and cultural commentator with over 40 years of trusted ministry experience. His passion is to bring perspective, analysis and insight from a biblical worldview. He loves people and loves awakening them to today's cultural realities and the responses needed for the bride of Christ—His church—to become influential in all spheres of life once again. He is also a public policy advisor with Liberty Counsel.