Tina Campbell Mobilizes People in International Prayer, Call-to-Action Against Slavery in Libya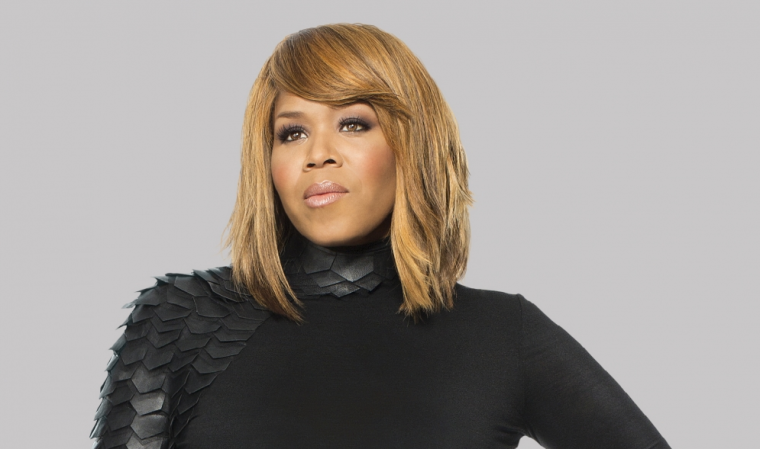 Grammy Award-winning gospel singer Tina Campbell used her voice to mobilize people in prayer all over the world in an effort to end slavery in Libya and beyond.
The international time of prayer took place Tuesday after Campbell urged people to take action against the modern day slave trade.
Last month, CNN released an exposé about African migrants who went to Libya in search of a better life but were captured, tortured, imprisoned and sold into slavery. This has largely been a result of the Obama administration's decison to overthrow Libyan leader Muammar Gaddafi, who was then killed on Oct. 20, 2011, as he tried to flee his hometown of Sirte.
Alan J. Kuperman, associate professor at the University of Texas at Austin, told Newsweek the "overthrowing and killing of Gaddafi led to many of the problems Libya is dealing with today, including the slave trade and its unraveling into a failed state."
"When you break a state and then don't stick around to rebuild it, you create a failed state," the professor, who has written several papers on Libya, said.
Obama has called the decision to overthrow Gaddafi the "worst mistake" of his presidency, but he also blamed former U.K. Prime Minister David Cameron and European leaders for the aftermath, calling the situation a "s--t show."
Campbell is among those who've been using social media to raise awareness about the slave trade. The singer took to social media to call for a collective time of prayer on Tuesday.
"I'm not sure if many of you are aware but here's a human slave trade that is happening right now in Libya. There is upwards of 1 million people that migrated to Libya from the corruption of their own countries trying to find a better life," she said in a video posted to her social media accounts this week.
"In the process they are captured, tortured, sold like products at a flea market and enslaved. When I got wind of this by way of expose on CNN, I said I had to do something."
More than just asking people around the world to join her in prayer, Campbell provided resources for people to take further action. She created a change.org petition called "United Nations: Make abolishing the slave trade in Libya a top priority" which is addressed to Nikki Haley, the United States Ambassador to the United Nations and Secretary-General of the United Nations Ban Ki-moon.
"Sanctions are not enough. Please consider multi-faceted plans of action that will take into consideration the safety and wellbeing of those currently being held captive, as well as establishing medical care and physical rehabilitation programs for those sick, injured, and malnourished due to mistreatment," the singer wrote.
"We are taking action naturally and spiritually. After we write our political leaders, sign the petitions, post our support, and contribute to the organizations who are fighting against this, we will petition our heavenly Father and His angelic host to intervene, intercept, and disallow this atrocity to continue."
Campbell also asked people to show support to the International Organization for Migration which has reportedly been successful in the shutting down of seven detention centers that served as the starting point for the enslavement process of captured migrants. She provided an additional link for an app that will help people contact their local members of Congress and asked people to reach out to social media platforms like Facebook which is being used to extort money from the family members of migrants.
"According to the IOM, smugglers have used Facebook Live to broadcast videos of imprisoned migrants in Libya. They send videos to migrants' family members as a way of extorting money for their release," Campbell wrote. "The IOM is asking social media companies to ban the use of their services for the sharing of these types of videos. Please help them by contacting Facebook to echo their requests."
The singer believes that people who join in the efforts to pray and take other actionable steps to end the slavery taking place can help bring about change.
"We believe Heaven's intervention can stop what natural efforts, alone, may not be able to," she wrote. "All things are possible to us who believe so let us come together, pray, believe, act, and expect change to happen and the freeing of those who are enslaved, to follow."