'Titanic Baptist figure, Christian crusader': Jess Moody of Palm Beach Atlantic University dies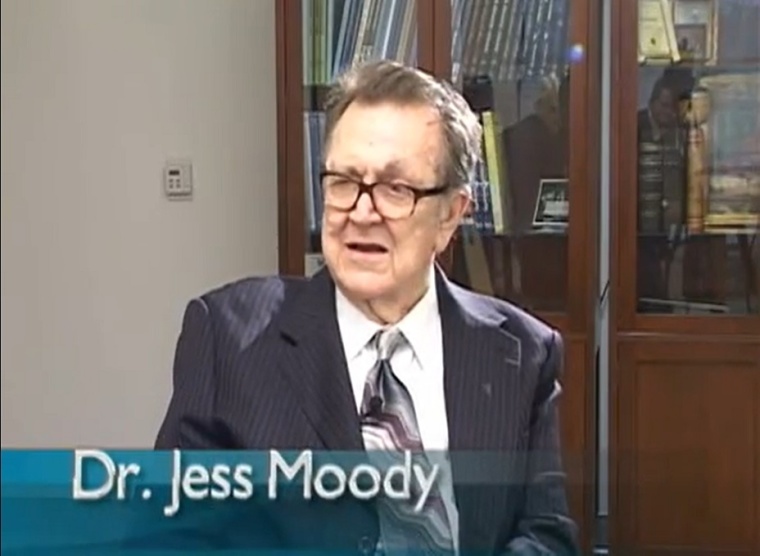 Jess C. Moody, the founding president of the interdenominational Palm Beach Atlantic University, has died at age 93.
The university's website reported that Moody died on Friday, with his family preparing funeral arrangements.
"As the University celebrates its 50th year, we give thanks for a giant of a Christian crusader, a Bible preacher, a visionary dreamer and our founding president," said President William M. B. Fleming, Jr.
"Dr. Moody's mark is on every Palm Beach Atlantic graduate and student. His sweet love and unlimited devotion to young people is legendary. Stories will continue to be written and told about Dr. Jess Moody, a servant for all seasons and all mankind."
Moody started preaching at West Balm Beach in 1961 alongside the late famous evangelist Billy Graham, and became pastor of First Baptist Church of West Palm Beach, now called Family Church Downtown.
He felt called to pursue a dream of founding a Christian university in Palm Beach, however, and after raising money and getting community support, he helped open Palm Beach Atlantic in 1968, serving as its first president.
Evangelical figures, such as Russell D. Moore, president of the Ethics & Religious Liberty Commission of the Southern Baptist Convention, hailed his impact.
"Sad to hear of the death of titanic Baptist figure Jess Moody," Moore wrote on Twitter. 
Megachurch pastor Dudley Rutherford of Shepherd Church in Porter Ranch, Los Angeles, called him "one of the most creative and captivating speakers and a man who built the first building here at Shepherd Church."
"He loved life and could find humor in every occasion. Where so many people saw fault, he always saw the good. He was a dreamer. A BIG DREAMER. He loved evangelism. He loved telling stories. He loved building the Church. He loved reaching the lost. He loved preaching about Jesus," Rutherford recalled on Facebook. 
"He was a bit of a maverick, but in a good way. Shepherd Church would NOT be here without his vision and his perseverance. He found a way to point people to the Lord, no matter what the circumstance. Thought about him every day and the church that he built here in the Northwest corner of the valley. We are all indebted to him. I love you Jess. You will be missed."
Patrick Moody, the son of the Palm Beach Atlantic University founder, meanwhile placed flowers on his father's statue on Saturday morning at the university.
"We thanked the Lord for blessing us all for being born into this family and have patriarch who loved us and everyone else and made such a difference in everyone's life," Patrick Moody said, according to The Palm Beach Post.
He said that his father had a magnetic nature, encouraging and accepting everyone.
"Everyone needs a Jess Moody in their life to lift them up," he said. "It was great gift from God."
Besides his work at Palm Beach, Moody also wrote several books, and preached at major locations, from the White House to churches across Europe.
"He poured his heart into people. He didn't beat people with the Bible," Patrick Moody said. "He loved us like Jesus loves us."
Looking back at his father's vision, Patrick Moody noted that he wanted a college that "kept Christ at the center," which would serve as a response to the counterculture happening across college campuses in the 1960s.
"God gave Jess Moody the vision and dad wasn't gonna stop until it happened," the son said.