TLC Singer Says God Has Kept Her Alive Through Sickle Cell; 'I'm a Miracle' (Video)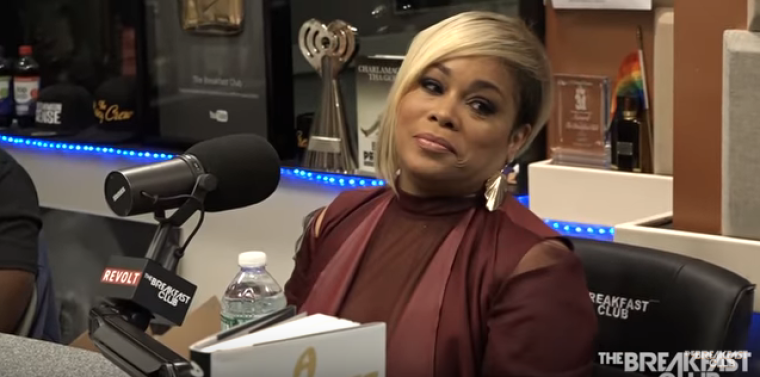 Lead singer T-Boz of the beloved girl group TLC just released a candid memoir about her life and struggles and says God has kept her alive way beyond the doctor's expectancy.
"That's the reality of my life. I have sickle cell and I've also had an awesome life as well, one I was told I wouldn't have," T-Boz said in an interview with the Breakfast Club this week, explaining why she named her new book, A Sick Life.
According to Web MD, sickle cell disease "changes normal, round red blood cells into cells that can be shaped like crescent moons ... Having sickle cell disease means a lifelong battle against the health problems it can cause, such as pain, infections, anemia, and stroke."
She explained that when she was just 7 years old doctors diagnosed her with sickle cell and told her that she would never have children or live past the age of 30. Despite the doctors' reports, T-Boz who has surpassed both expectations and believes it was her mother's words that kept her from accepting that fate.
"God has the last say so in your life," she echoed her mother's words. "I grew up in church ... my mom was the lead singer. I just believed what my mom said. I believed in God, and I believed that she was right, doctors practice medicine and that doesn't have to be my story."
The Grammy-winning "No Scrubs" singer revealed that the recent death of fellow artist Prodigy really affected her because he also had sickle cell disease. She later found out though that his cause of death was not related to the disease.
In her new book, The Sick Life, T-Boz discusses fame, strength, family, and friendship but she also provides a lot of information on the cell disorder, hoping to help others get a better understanding. She said, although there is no cure for sickle cell there is now a method of prevention for younger people which starts as early as in the womb.
"I'm out here fighting everyday because I wanna live," the 47-year-old mother declared in the radio interview. "If you're over 40, they're not even trying to figure out a cure."
However, T-Boz went on to testify that God is the one keeping her in health. She disclosed that she lost her spleen but miraculously regenerated new ones.
"God looked out, I grew two accessory spleens. You can grow baby spleens attached to your dead spleen," she said while the host of the show reacted in disbelief.
When asked if she was some kind of a mutant, she snapped back, "What about a miracle? Why I got to be a mutant?"
Co-host Charlamagne Tha God tried to rationalize how she continues to overcome the disease but she assured him that "it was a miracle."
T-Boz will be putting on an event on Sept. 27 in Hollywood with many of her music peers to help raise money for sickle cell research. All the proceeds will go to the cause.
Follow Jeannie Law on Twitter:
@jlawcp