Today's injustice is God's justice
It's a pattern recorded time and again in Scripture and felt throughout history. God judges sinful people with the actions of even more sinful people.
You see it early in the pages of the Old Testament. God utilized pagan nations to defeat a faithless Israel on numerous occasions during their promised land trek (e.g. Num. 14, Josh. 7).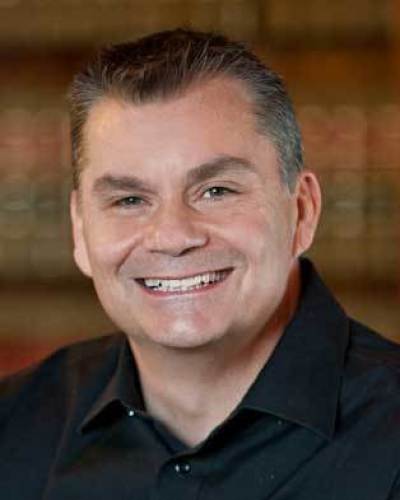 Later, God used the Assyrians to judge the northern kingdom of Israel in 722 B.C. as well as Ahaz's southern kingdom; they were, in essence, the blade used by God to shave and disgrace the entire body of Judah. This was the beginning of the end for Israel and led to the people's eventual captivity in Babylon in 586 B.C.
Listen to how God unabashedly says He will summon the Assyrians to judge Israel: "The Lord will bring on you, on your people, and on your father's house such days as have never come since the day that Ephraim separated from Judah, the king of Assyria. In that day the Lord will whistle for the fly that is in the remotest part of the rivers of Egypt and for the bee that is in the land of Assyria. They will all come and settle on the steep ravines, on the ledges of the cliffs, on all the thorn bushes and on all the watering places. In that day the Lord will shave with a razor, hired from regions beyond the Euphrates (that is, with the king of Assyria), the head and the hair of the legs; and it will also remove the beard" (Is. 7:17-20).
Naturally this method of God's judgment causes no end of consternation to those on the receiving end of His hammer, a fact called out by the Lord Himself: "Look among the nations! Observe! Be astonished! Wonder! Because I am doing something in your days—you would not believe if you were told. For behold, I am raising up the Chaldeans, that fierce and impetuous people who march throughout the earth to seize dwelling places which are not theirs. They are dreaded and feared; their justice and authority originate with themselves" (Hab. 1:5-7).
The prophet Habakkuk prophesied during both the final days of the Assyrian's grip on Israel and the beginnings of the coming Babylonian wave. He lamented, "Why are You silent when the wicked swallow up those more righteous than they?" (Hab. 1:13).
Switch to the New Testament and listen to how Jesus describes the future destruction of Israel, brought by Titus and the Roman army in 70 A.D., for His upcoming rejection and murder: "For the days will come upon you when your enemies will throw up a barricade against you, and surround you and hem you in on every side, and they will level you to the ground and your children within you, and they will not leave in you one stone upon another, because you did not recognize the time of your visitation." (Luke 19:43-44).  
Falling from within
While God can bring judgment via external means to those who reject Him, He also can crumble a nation from within by completely turning them over to their own fallen nature:  
"And just as they did not see fit to acknowledge God any longer, God gave them over to a depraved mind, to do those things which are not proper, being filled with all unrighteousness, wickedness, greed, evil; full of envy, murder, strife, deceit, malice; they are gossips, slanderers, haters of God, insolent, arrogant, boastful, inventors of evil, disobedient to parents, without understanding, untrustworthy, unloving, unmerciful; and although they know the ordinance of God, that those who practice such things are worthy of death, they not only do the same, but also give hearty approval to those who practice them" (Rom. 1:28-32).
Notice that the same end result is achieved as with an outside invading force – a people are judged by those whose "justice and authority originate with themselves" (Hab. 1:7). This naturally results in all kinds of cultural injustices as God's objective standards are replaced by the selfish relativistic morals of those in power.  
What do we do?
Our typical response to God's judgment is to petition the Lord for its removal, which is exactly how Habakkuk began: "How long, O Lord, will I call for help, and You will not hear? I cry out to You, "Violence!" yet You do not save. Why do You make me see iniquity, and cause me to look on wickedness? Yes, destruction and violence are before me; strife exists and contention arises. Therefore the law is ignored and justice is never upheld. For the wicked surround the righteous; therefore justice comes out perverted" (Hab. 2:2-4).
Sounds like today, doesn't it?
But, praying for God's judgment to stop is not the petition that's needed. Rather, our prayers need to focus on repentance and a reform of what caused God's justice to occur in the first place.
If, like me, you are horror struck at the moral insanity that has swallowed up our country and the sin and wrongdoing that is celebrated daily on social media, then it's time for all of us to turn to a very familiar passage of the Old Testament. Although no doubt given specifically to Israel during the reign of Solomon, it still provides a possible path for us today:     
"If I shut up the heavens so that there is no rain, or if I command the locust to devour the land, or if I send pestilence among My people, and My people who are called by My name humble themselves and pray and seek My face and turn from their wicked ways, then I will hear from heaven, will forgive their sin and will heal their land" (2 Chron. 7:13-14). 
Robin Schumacher is an accomplished software executive and Christian apologist who has written many articles, authored and contributed to several Christian books, appeared on nationally syndicated radio programs, and presented at apologetic events. He holds a BS in Business, Master's in Christian apologetics and a Ph.D. in New Testament. His latest book is, A Confident Faith: Winning people to Christ with the apologetics of the Apostle Paul.