Tony Perkins Hails 'Victory' in $225K Settlement for Fired Pastor; Georgia Says He Wasn't Fired for Faith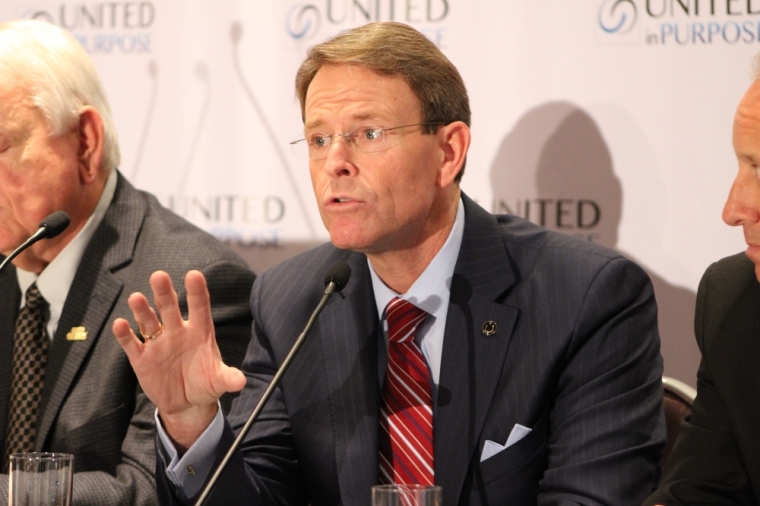 Tony Perkins, president of the Family Research Council, hailed a $225,000 settlement for Dr. Eric Walsh, a Christian public health expert and lay preacher who lost a job with Georgia's Department of Public Health in 2014 over his faith, as a "victory" for religious freedom Thursday.
"This is a just conclusion in a case that I would have expected to see in a totalitarian, Soviet-era Communist country, not America. The government not only scrutinized Dr. Walsh for his Christian beliefs — but used those beliefs against him in terminating his employment with the Georgia Department of Public Health. That's not only unconstitutional — it's un-American," Perkins said in a statement to The Christian Post.
"Fortunately, the state finally realized as much and decided to settle before its intolerance was made even more visible and painful as this case wound its way through the courts. Now, months into his legal battle, Dr. Walsh can finally celebrate.
"This settlement is a victory for religious freedom and the common sense principle that the pulpit is to be governed only by the Word of God. Government scrutiny of speech in the pulpit is unconstitutional, and unconscionable," Perkins added.
First Liberty Institute represented Walsh in the case against the state of Georgia and the Family Research Council was among the advocates who stood with Walsh in his fight.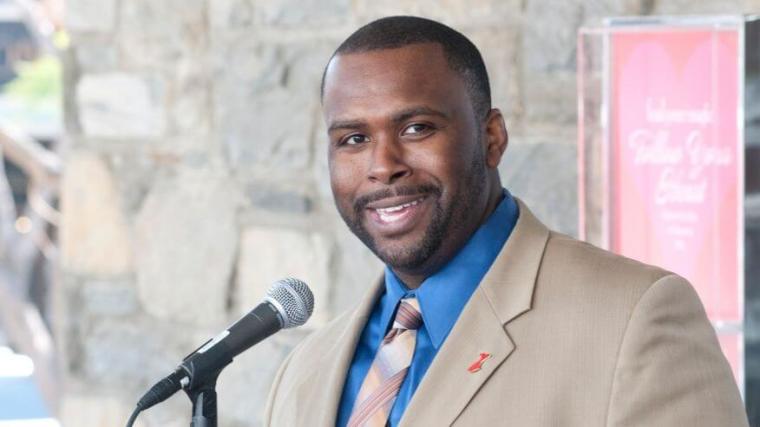 "Family Research Council was pleased to stand with Dr. Walsh, and will do so for any pastor who is targeted by the government because of what is said in the pulpit," Perkins added.
Walsh's faith first became an issue in early 2014 while he worked as the public health director for the city of Pasadena, California.
The accomplished public health expert was invited to be the commencement speaker for Pasadena City College's class of 2014. Some students, however, reportedly objected to his selection and highlighted videos of his sermons online and complained to the school about his religious views. The controversy forced Walsh to withdraw from the commencement ceremony and he was placed on leave from his job.
According to the Pasadena Star-News, Walsh resigned in late May "following controversial comments he made in Seventh-day Adventist sermons posted online. The sermons condemned homosexuals, Muslims, Catholics, popular culture, Darwin's Theory of Evolution and other groups and ideas."
Walsh applied for the district health director position with the Georgia Department of Public Health while he was on leave in Pasadena, and was forthcoming about his religious views and the controversy there.
"During my interview with the state of Georgia, I volunteered information about the situation generated by students complaining about my religious views so that the state would be aware," said Walsh. "In addition, my previous employer spoke directly to senior officials with the Georgia Department of Public Health to explain what had happened with Pasadena City College."
According to the Liberty Institute, Walsh was hired for the position of district health director, state of Georgia Department of Public Health, contingent on a routine background check.
On May 16, 2014, a day before he was supposed to start his first day on the job, "the state of Georgia Department of Public Health terminated Walsh in an email because of his religious beliefs," said the Liberty Institute.
Walsh, with the help of the First Liberty Institute, filed a religious discrimination lawsuit. It drew national attention last fall after the state of Georgia issued a legal demand that he hand over his sermons, sermon notes, and all pastoral documentation including his Bible. The state withdrew the demand after public outcry.
Nancy Nydam, a spokewoman for the state Department of Public Health, insisted to the Atlanta Journal-Constitution after the settlement announcement that Walsh was not fired for his religion but his failure to report his outside employment as a pastor.
"Georgia Department of Public Health policy requires the disclosure and written approval of secondary employment held by its employees. Dr. Walsh was extended a conditional offer of employment by DPH, subject to passing a routine background check. During the background check process, DPH learned Dr. Walsh failed to disclose outside employment to his previous public health employer, which also was in violation of California law," Nydam said.
"Due to violation of both California state law and DPH policy, the offer to Dr. Walsh was rescinded. During his interview, Dr. Walsh disclosed his religious beliefs to DPH staff and indicated that he preached at his church in California. Dr. Walsh's religious beliefs had nothing to do with the decision to withdraw the offer," the statement ended.