Top 10 Highlights From Trump's First State of the Union Speech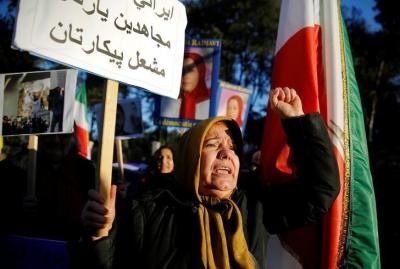 9. Fixing Iran nuclear deal
Trump praised the series of public anti-corruption protests in Iran over the last couple of months, declaring that the U.S. "stands with the people of Iran in their courageous struggle for freedom."
He also addressed what he called the "terrible Iran nuclear deal," referring to the 2015 agreement by former President Barack Obama, along with several other Western countries, which was designed to lift some economic sanctions in exchange for Iran significantly limiting its nuclear program.
Trump, who has long been a critic of the deal, revealed that he has asked Congress to tackle the "fundamental flaws" of the agreement.