Top 10 Highlights From Trump's First State of the Union Speech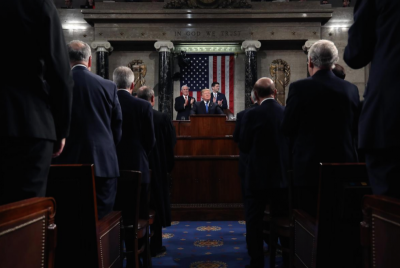 2. American unity and "in God we trust" motto
The president said on a number of occasions that he wants to help unite the country as "one team, one people, and one American family."
"We all share the same home, the same heart, the same destiny, and the same great American flag. Together, we are rediscovering the American way," he said.
He pointed to the nation's official motto, adopted in 1956, as a way to look forward toward such unity.
"In America, we know that faith and family, not government and bureaucracy, are the center of the American life. Our motto is 'in God we trust.'"