Top 10 Highlights From Trump's First State of the Union Speech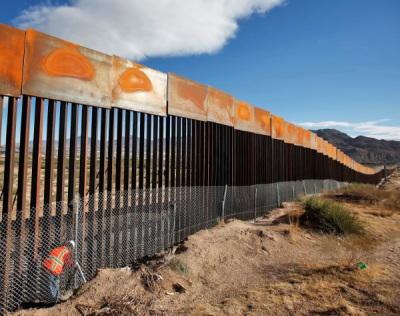 4. Tragic consequences of "open borders"
Trump argued that some of the great dangers facing the country are "open borders" and immigration loopholes, which have allowed in foreign criminal gangs, sometimes with deadly consequences.
The president introduced two fathers and two mothers, Evelyn Rodriguez, Freddy Cuevas, Elizabeth Alvarado, and Robert Mickens, who have suffered firsthand due to such flaws.
"Their two teenage daughters — Kayla Cuevas and Nisa Mickens — were close friends on Long Island. But in September 2016, on the eve of Nisa's 16th Birthday, neither of them came home. These two precious girls were brutally murdered while walking together in their hometown," Trump described.
"Six members of the savage gang MS-13 have been charged with Kayla and Nisa's murders. Many of these gang members took advantage of glaring loopholes in our laws to enter the country as unaccompanied alien minors — and wound up in Kayla and Nisa's high school."
He assured the parents that everyone in the chamber is praying for them, with all of America "grieving for you." He also used the example to highlight why it is important for Congress to fix the nation's immigration laws.