Top 10 Highlights From Trump's First State of the Union Speech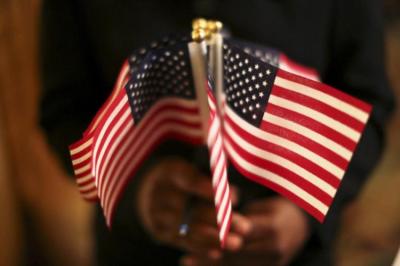 5. Four pillars of immigration reform
Trump explained that Democrats and Republicans have been meeting extensively in recent months to craft an immigration plan where "nobody gets everything they want, but where our country gets the critical reforms it needs."
He laid out the "four pillars" behind the plan, starting with a pathway to citizenship for 1.8 million illegal immigrants brought to the country by their parents at a young age, otherwise known as Dreamers.
Next, he said that border security will be essential, meaning building his long-promised wall on the border with Mexico, and closing "the terrible loopholes" allowing criminals into America.
The third pillar, he said, ends the diversity visa lottery program, and seeks to move "towards a merit-based immigration system — one that admits people who are skilled, who want to work, who will contribute to our society, and who will love and respect our country."
Trump continued: "The fourth and final pillar protects the nuclear family by ending chain migration. Under the current broken system, a single immigrant can bring in virtually unlimited numbers of distant relatives.
"Under our plan, we focus on the immediate family by limiting sponsorship to spouses and minor children. This vital reform is necessary, not just for our economy, but for our security, and our future."