Trayvon Martin's Friend, Rachel Jeantel, Gets Full Scholarship to College From Tom Joyner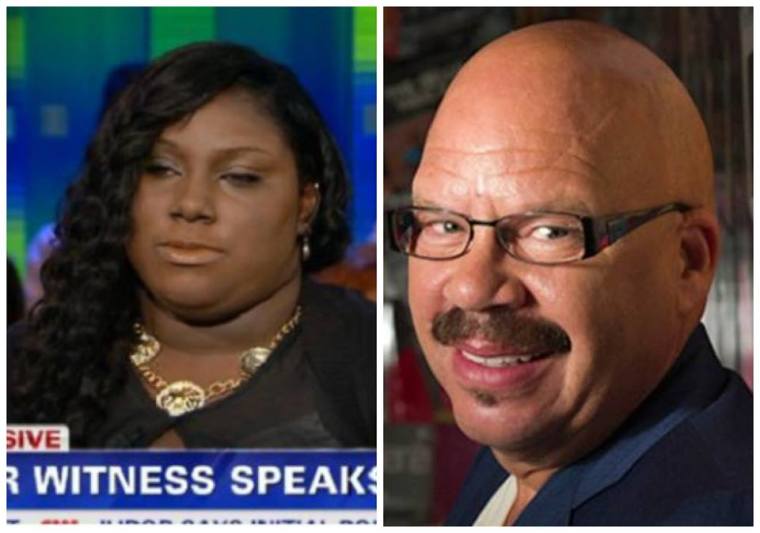 Moved by the vitriolic criticism of the education of Trayvon Martin's friend, Rachel Jeantel, during the controversial George Zimmerman trial, popular radio host Tom Joyner has offered her a full scholarship to college.
"It all started of course, at the trial," Joyner told CNN's Piers Morgan of his gesture on Tuesday night. "When she testified, the reaction to her testimony was very troubling to me. People were criticizing her and her education and communication skills and the way the lawyer was just beating her up on the stand just really moved me. Then last night when I saw her on your show…you didn't say, 'what do you want to do in life?'" noted Joyner.
"And that's when the light bulb went off. I said 'well I want to help her,'" he added.
And earlier that day he did. Through the Tom Joyner Foundation, that has been helping students in historically black colleges and universities since 1998, Joyner offered Jeantel a scholarship to any one of those schools of her choosing on his radio show.
"Hi Rachel, this is Tom Joyner, I love you, I really do love you," he began in the run up before making the announcement public.
"I know," she responded.
"If you want to graduate from high school, and go to an HBCU, even if it's not in Florida but especially Florida, like Florida Memorial, Edward Waters or FAMU, if you want to do that, I want to help you do that," Joyner told her.
Not only did Joyner offer Joyner financial support for college, he also offered her help to make the grades needed to get her there.
"I will help you get tutors to get you out of high school, tutors to help you pass the SAT and I will give you a full ride scholarship to any HBCU you'd like," he said.
Jeantel gave Joyner a shocked "thank you" before Sybil Wilkes, co-host of the Tom Joyner Morning show, assured her that not everyone was trying to tear her down.
"I got to tell you that people on social media, whether it's Tom's Facebook page, whether it's Twitter or text, Tom, everybody is supporting you, Rachel, and really want you to know that they are wanting the best for you," said Wilkes.
Much of the public also found Joyner's gesture heartwarming and praised him for his constructive response to Jeantel's once crushing reception.
"Tom thanks for stepping up and always keeping us informed, supporting our communities and going the extra mile for those in need. Offering a full scholarship to Rachael is awesome! It's time for our communities to do what they have historically done, take a bitter situation and change it. Time to make lemons into lemonade!" noted Terri D Goldson Sr. on Joyner's Facebook page.
"Thank You Mr.Joyner for helping this lady. One thing I noticed, she was honest!! Some people didn't like her BUT I did. I looked past her delivery and saw her truth," added Carolyn Davis-Silas.
"One thing I know @ HBC she will find herself and IF she works hard be the woman God has call her to be," she noted.