Trump vs. Obama Refugee Ban: 9 Things You Need to Know
2. Trump's order indefinitely bars refugees from Syria, including Christians.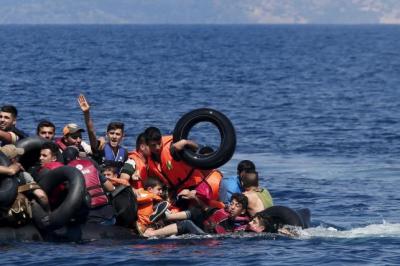 In addition to the 120-day moratorium banning the resettlement of all refugees, Trump's executive order enacts an indefinite ban against the resettlement of Syrian refugees.
As Syrian civilians have been victimized by a civil war that has entrenched the country since 2011 and have suffered from the rise of the brutal Islamic State terrorist group in various areas like Raqqa and Deir Ezzor, Syria has become the focal point of the global refugee crisis as millions have left the country in the last six years to find safety and refuge in other nations.
Although the Obama administration resettled over 10,000 Syrian refugees in fiscal year 2016, the Obama administration was scrutinized over the fact that it resettled very disproportionate numbers of Syrian Christians.
In fact, Pew research found that 99 percent of the nearly 12,600 Syrians given refugee status in the U.S. in the last year were Muslims, while less than 1 percent were Christian.
Although Trump suggested over the weekend that persecuted Christian refugees will be prioritized, the language of his executive order seems to indicate that persecuted Syrian Christians are also included in the indefinite ban on Syrian refugees.
Matthew Soerens, the U.S. director of church mobilization for the evangelical refugee resettlement organization World Relief and co-author of the 2016 book, Seeking Refuge: On the Shores of the Global Refugee Crisis, told The Christian Post on Monday morning that he has discussed the order with a number of different lawyers who have come to the conclusion that Trump's order provides no exception for Syrian Christians.
"The president highlighted what we need to do to help Syrian Christian refugees and World Relief has been saying that we want to see more Syrian Christian refugees for a long time," Soerens said. "But the language of this order makes it quite clear that all Syrian nationals are prohibited from entering through the U.S. refugee resettlement program right now."