Trump vs. Obama Refugee Ban: 9 Things You Need to Know
6. Trump's order is not a 'Muslim ban.'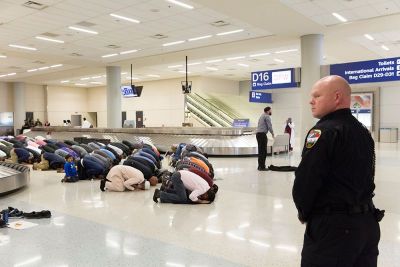 As one of the elements of Trump's order is that it blocks visas from being issued to citizens of Iran, Iraq, Libya, Somalia, Sudan, Syria and Yemen for 90 days, it has been claimed that Trump's order serves as a "Muslim ban" because it targets seven Muslim-majority countries.
However, it should be noted that four of the seven countries on Trump's list were targeted for extra scrutiny under the bipartisan Visa Waiver Program Improvement and Terrorist Travel Prevention Act signed into law in December 2015 by Obama. In February 2016, the Obama administration added the other three countries — Libya, Somalia and Yemen — to the list of countries that represent a threat.
"So, in a nutshell, Obama restricted visa waivers for those seven Muslim-majority countries," Mic.com's Sarah Harvard explains. "And now, Trump is looking to bar immigration and visitors from the same list of countries."
Additionally, there isn't one reference to the words "Muslim" or "Islam" anywhere in the language of the order, according to text of the order provided by The New York Times.
"So, what did Trump do? Did he implement his promised Muslim ban? No, far from it," National Review columnist David French wrote. "He backed down dramatically from his campaign promises and instead signed an executive order dominated mainly by moderate refugee restrictions and temporary provisions aimed directly at limiting immigration from jihadist conflict zones."