Trump Promises Christians He Will Force Macy's to Celebrate Christmas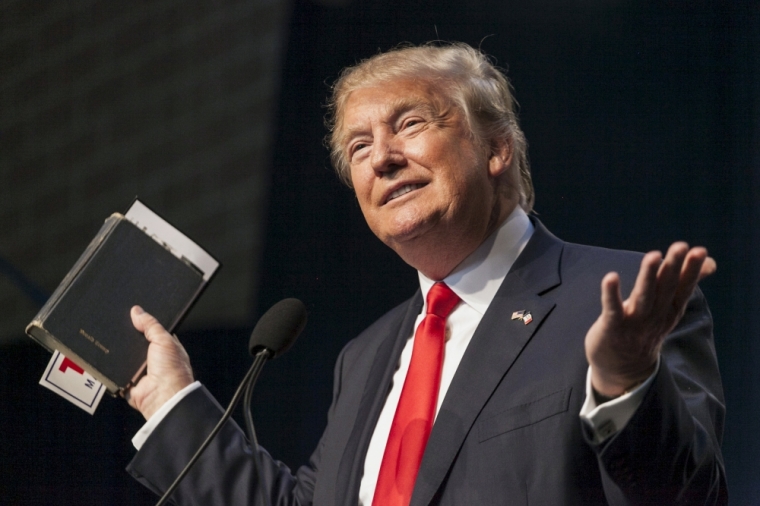 Republican primary candidate Donald Trump has said that he will fight for Christians and for Christmas if he is elected president.
The controversial billionaire and reality TV star told a conservative Christian group in Iowa on Saturday evening that he was annoyed by the apparent secularization of the Christmas season in rental stores.
"You take your boy to Macy's and you take your boy to these stores and they don't have the word. And I want Christmas … I want people to be able to celebrate Christmas," said Trump to a loud ovations from the audience.
"Somebody said 'well that's not the biggest part' – let me tell you that's a big part! It's a big part. You know what they're doing. Every year it gets worse and worse and before you know it, you won't be able to go to church the way they are doing it."
Trump's remarks were part of an annual dinner sponsored by the Iowa Faith and Freedom Center and held at the Paul R. Knapp Learning Center in Des Moines.
One of GOP candidates who spoke at the dinner, Trump also argued that social conservatives lacked anyone prominent to fight for their beliefs.
"And we don't have people fighting for us. We have nobody fighting for us," continued Trump, who talked about the persecution of Christians in the Middle East.
"Believe me, I will protect you. And I will fight for you and nobody will fight better and nobody will get you more. And I am one of you, just remember that."
Shane Vander Hart, editor-in-chief and founder of the website
Caffeinated Thoughts, was an attendee of the event,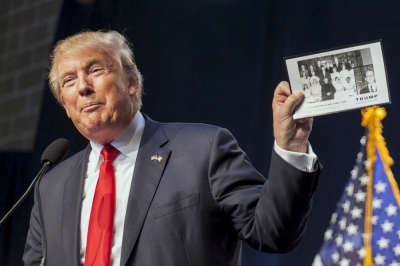 In comments given to The Christian Post, Hart said that while he "appreciated Donald Trump bringing up the censorship of the word Christmas and Christian persecution I still believe Iowa's Evangelicals will have a difficult time supporting a man whose worldview is a mystery to most."
"Trump had the chance to weigh in on Kim Davis and instead of defending the embattled county clerk he said, 'this isn't the right job for her.' This is not the type of leadership, I believe, most Evangelicals are looking for," continued Hart.
"We want someone who will champion religious liberty, and Trump doesn't fit the bill. Donald Trump said tonight he would 'fight hard' for religious liberty. He didn't fight hard for Kim Davis."
Ralph Reed, founder of the national Faith & Freedom organization, told those gathered that they and their ideological allies "have a job to do."
"It's a big job and 134 days from now, the eyes of America and the eyes of the world will be on Iowa," said Reed.
"Because you have … either by happenstance or providence or a combination thereof, you have a cherished and significant role in choosing the leader of the free world at a time of challenge and crisis and I dare say chaos of almost biblical proportions."
The dinner comes as Trump continues to lead in the overall polling of prospective Republican primary voters, including strong support among self-identified Evangelicals.
However, polling that takes level of religiosity into account has shown that a fairly large number of Evangelicals hold a strongly negative opinion of Trump and prefer other candidates, especially Dr. Ben Carson.
Former Arkansas governor Mike Huckabee also spoke at the gathering, stating that he would invoke the Fifth Amendment and Fourteenth Amendment to advance a pro-life effort to protect unborn children.