Trump State Dept. Misses Key Religious Freedom Deadline; USCIRF Voices Concern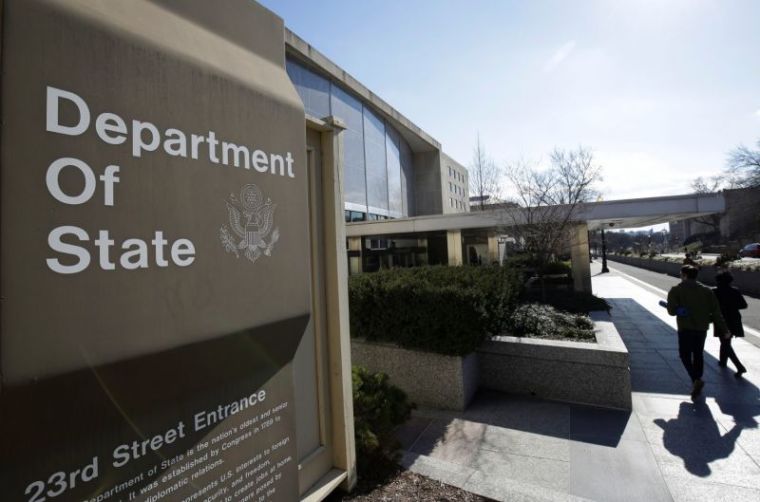 The congressionally-mandated United States Commission on International Religious Freedom voiced its displeasure after the U.S. State Department missed a key deadline on Tuesday.
The Trump State Department failed to meet its deadline to designate "countries of particular concern," a label that signifies nations where systemic violations of religious freedom occur with a certain level of impunity.
The CPC designation is defined by the International Religious Freedom Act of 1998 as countries that have "engaged in or tolerated systematic, ongoing and egregious violations of religious freedom." The designation also pressures the U.S. government to seek policy options designed to bring about reform in those nations.
According to USCIRF, both the Frank Wolf Act passed last December and the International Religious Freedom Act of 1998 require that the State Department make CPC designations no later than 90 days after the agency releases its annual International Religious Freedom Report.
The State Department's 2017 international religious freedom report was released on August 15.
USCIRF Chairman Daniel Mark, who was appointed to the commission in 2014 by former Speaker of the House John Boehner and re-appointed in 2016 by Speaker of the House Paul Ryan, said in a statement that "failing to designate CPCs tells the violators of religious freedom around the world that the United States is looking away."
"The State Department should make such designations without delay," Mark, an assistant professor of political science at Villanova University, stressed.
Although it missed the 90-day deadline, the State Department plans to issue its religious freedom designations soon, according to a department official.
In April, USCIRF made headlines when it recommended for the first time that Russia be designated as a CPC in its annual report because of the country's ban on evangelism enacted last year and the mistreatment of Jehovah's Witnesses in the country.
USCIRF also recommended 15 other countries for CPC designations: Burma, Central African Republic, China, Eritrea, Iran, Nigeria, North Korea, Pakistan, Saudi Arabia, Sudan, Syria, Tajikistan, Turkmenistan, Uzbekistan, and Vietnam.
"The State Department has not always designated CPCs annually, and the Frank Wolf Act sought to correct that problem. We urge the State Department to rapidly designate the 16 countries recommended by USCIRF," Mark concluded in his statement. "Such an action would be a strong message to religious freedom abusers that the United States is paying attention and takes seriously these violations."
In October 2016, the State Department designated 10 countries of particular concern: Burma, China, Eritrea, Iran, North Korea, Saudi Arabia, Sudan, Tajikistan, Turkmenistan, and Uzbekistan.
The Frank Wolf Act, named after the retired Virginia congressman and religious freedom advocate, also requires that the State Department create a "Special Watch List" of other countries that engage in or tolerate severe violations of religious freedom but do not meet the standard to be designated as a CPC.
In its 2017 annual report, USCIRF recommended that Afghanistan, Azerbaijan, Bahrain, Cuba, Egypt, India, Indonesia, Iraq, Kazakhstan, Laos, Malaysia and Turkey be designated as countries to be placed on that "Special Watch List."
Additionally, the Frank Wolf Act created a new designation known as "entities of particular concern," which refers to terrorist groups and non-state actors guilty of committing severe violations of religious. In its April report, USCIRF recommended three terrorist groups for the EPC designation: Islamic State of Iraq and Syria (ISIS), the Taliban in Afghanistan and al-Shabaab in Somalia.
USCIRF notes that the administration is not required by law to make its EPC designations at this time.
President Donald Trump, Vice President Mike Pence and Secretary of State Rex Tillerson have all made promises since taking office to protect religious liberty at home and abroad and have maintained that religious freedom is a "priority" for the administration.
During the August release of the State Department's international religious freedom report, Tillerson called out U.S. allies that engage in systemic violations of religious freedom and were recommended by USCIRF as either CPC's or as Tier 2 countries, such as Saudi Arabia, Turkey, Pakistan, Bahrain and others.