Tullian Tchividjian Clarifies Why He Apologized Following Gospel Coalition Row
Tullian Tchividjian clarified on Thursday that he was neither backing away from his theological position nor recanting his critical remarks on the Sovereign Grace Ministries sex abuse scandal when he released an apology last week.
His apology came after "getting a week of reflection under my belt and thinking long and hard about not any of the issues regarding Sovereign Grace or any theological disagreements I had with The Gospel Coalition or anything like that," the Coral Ridge Presbyterian Church pastor told Janet Mefferd on her radio show. "This had more to do with literally, God, the Holy Spirit, convicting me regarding the tone in some of the things that I've said, things that I've said in private, things that I've said in public — not backing away at all from my theological position or the way that I felt, continue to feel about the whole Sovereign Grace issue at all."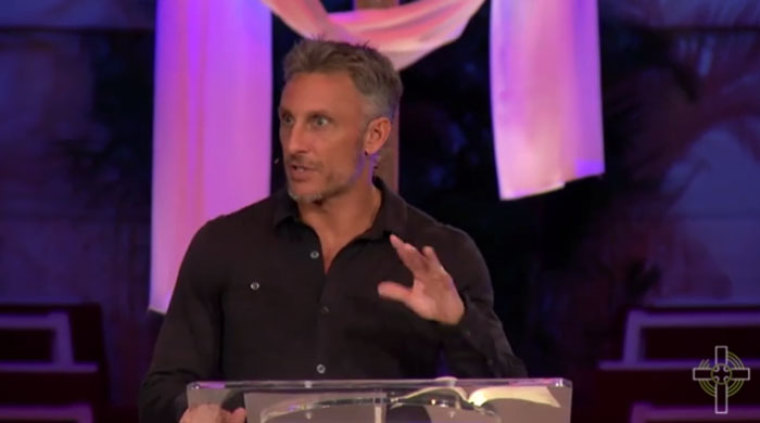 Tchividjian said he penned the apology in response to a "prompting of God's spirit" and a desire to say "'sorry,' to the many, many, many, many people out there, believe it or not, who hated to see a public breakup like that."
Following his blog's earlier-than-planned exit from The Gospel Coalition in May, Tchividjian had lashed out against the Reformed group about the lack of communication surrounding it, and claimed that a statement from TGC founders Redeemer Presbyterian Pastor Tim Keller and Canadian theologian D. A. Carson falsely characterized his departure.
In his apology, Tchividjian showed remorse at having portrayed Redeemer Presbyterian Pastor Tim Keller in a negative light and said that there are "few people on this planet that I hold in higher esteem than him."
On Thursday, Tchividjian added that he and Keller had "been in touch and will continue to be in touch," and that he had also released the statement so as to not give off the impression that "Tim hated me or I hated Tim."
The Christian Post reached out to The Gospel Coalition for comment on Tchividjian's interview with Mefferd, but did not receive a response at the time of this publication.
In addition to attacking TGC's framing of his blog's departure, Tchividjian had also slammed a statement released in May 2013 by Don Carson, Kevin DeYoung and Justin Taylor, which defended Mahaney, as "the good-old boys club covering their own."
"I thought it was premature. I thought it was insensitive. I communicated with the guys who wrote this statement that I was disappointed, that I thought it was unwise and premature and that they needed to clarify that their statement was not a statement from The Gospel Coalition, per se, but was their own personal statement," Tchividjian explained.
"There were some of us on the coalition, or who were associated with it, who didn't want to be associated with their defense of C. J.," he added. "I've just been sort of disgusted by the whole thing."
Contrary to Mahaney's assertions that he had personally been unaware of the allegations of sex abuse in Covenant Life Church, where he served as lead pastor, Tchividjian also insisted that Mahaney had known what was going on.
In his apology released last Friday, Tchividjian called himself an "emotional guy," and acknowledged saying "some things in haste, both publicly and privately, that I regret."
"I never want anything I say to be a distraction from the mind-blowing good news of the Gospel, and last week I did. I got in the way. When you feel the need to respond to criticism, it reveals how much you've built your identity on being right. I'm an idolater and that came out last week."
Tchividjian also addressed with Mefferd the disagreements over sanctification, grace and law on which the pastor diverged with some members of the TGC, saying that it was "almost silly to call it a controversy."
"It's not only orthodox, but it falls within the bounds of Reformed theological orthodoxy. And so, for anyone to read into the separation between The Gospel Coalition and myself regarding views on sanctification and saying, 'Oh, that must mean Tullian's unorthodox or that The Gospel Coalition is unorthodox,' that's almost silly," said Tchividjian, who denied being an antinomian (someone who believes God's moral law is of no use).
"These are discussions and debates and conversations that have been taking place for hundreds and hundreds of years between Reformed people, and so no one is saying that sanctification is unimportant; no one is saying that growth in godliness is unimportant; no one is saying that obedience is unimportant; no one is saying those things.