'Twilight Breaking Dawn' Leading Teens to Bloodletting, Vampire Covens?
"The Twilight Saga: Breaking Dawn Part 2," which opens in theaters on Friday, is the last chapter of the popular "Twilight" movie series, but a Christian producer and author has warned that it is just the beginning when it comes to leading teenagers into occult practices.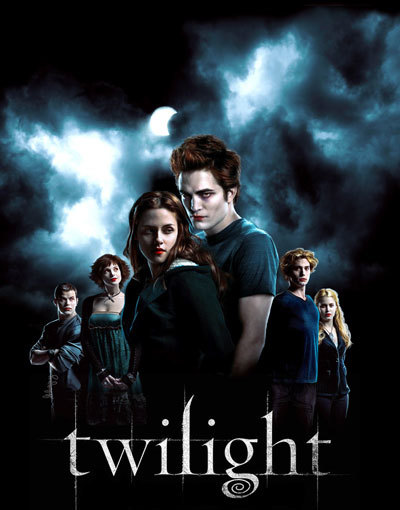 Steve Wohlberg, who is the speaker/director of White Horse Media and hosts "His Voice Today" on The Walk TV, shared in a phone interview with The Christian Post that he has noticed a disturbing trend forming among teenagers who have become obsessed with the "Twilight" movies – they are turning to real occult groups and even participating in bloodletting practices.
The "Twilight" films have been growing in popularity since the first movie's release in 2008, but the last film, as the official trailer reveals, features heroine "Bella" Swan turning into a vampire herself and stating joyfully, "My days as a human are over. I've never felt more alive. I was born to be a vampire!"
Wohlberg warns that such lines "will only increase the trend of kids and teens going online, finding real vampire websites, and diving headlong into occult darkness."
In his interview with CP, Wohlberg said he has been watching the trend of teenagers getting involved in the occult for a long time – starting with the "Harry Potter" books and movies, which the producer says led many curious teens to inquire about the Wiccan religion.
"When the 'Twilight' series came out, I knew that just like 'Harry Potter' contributed to interest in Wicca, 'Twilight' will increase interest in vampirism," he shared.
"There is a whole network of organizations that are promoting vampirism, and it is very easy to go on the Internet an type in 'teenage vampire', and you will find websites that are teaching kids how to get involved in drinking blood, how to find a donor, how to get involved in vampirism, and the evidence is so overwhelming that kids are getting involved in occultism and vampirism left and right."
Wohlberg noted that the problem is not just limited to American teenagers – there are "clans" reportedly popping up all over Australia that are actually involved in drinking blood. He pointed to one of his websites, AvoidTwilight.com, that details a number of cases where teenagers have admitted to experimenting with the occult lifestyle.
"The reality is that teens who are involved in mesmerizing entertainment that are saturated with occultism an making occultism look positive, there is just a lot of people who are getting lured into the real things, and that is a very dangerous trip," Wohlberg added.
"The biggest danger is that kids will try to emulate the heroes (in movies like 'Twilight') and when they check out real occultism, they can be invaded by demonic forces. They have no clue that the devil and his angels are very real, and in Matthew and Revelation Jesus talks about the devil and his angels. When kids experiment with these things, they open up a doorway to the demonic. The devil's goal is to possess this generation," he warned.
As to why teenagers are turning to vampires and the occult, Wohlberg said that in this generation, kids have a vacuum in their hearts for God. "Our society in many ways is so secular, we have taken God out of so many things. In the public schools there is very little reference to God at all. So kids are looking for something powerful, something supernatural, and occultism is bombarding them on television and through novels and through movies. There is just a lot of occultism that is out there."
Wohlberg's book, The Trouble with Twilight: Why Today's Vampire Craze is Hazardous to Your Health, released in July 2010, goes into more detail about the factors the author believes are leading teenagers to the occult, and the ways in which movies like "Twilight" can skew their view of the world.