Two Officers Shot During Protests in Ferguson After Police Chief Resigns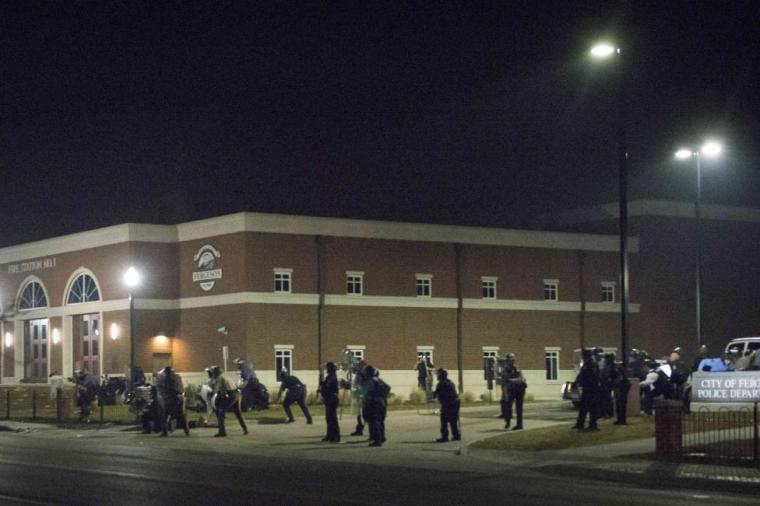 Two police officers were shot early Thursday morning outside the Ferguson Police Department after the police chief decided to resign due to public pressure following the Justice Department's report alleging bias in the department and municipal court.
The two police officers who were shot by a gunman are being treated at Barnes-Jewish Hospital and are listed in serious condition. St. Lous County Police Chief Jon Belmar told the St. Louis Post-Dispatch that one officer from Webster Groves was shot in the face, while a county officer was hit in the shoulder. Three shots were fired, with at least two making contact with the officers, whom he believes were targeted by protesters.
"I've said many times we cannot sustain this without problems and that's not a reflection of those expressing their First Amendment rights," Belmar explained. "But this is a very dangerous environment for our officers to work in. These police officers were standing there and they were shot, just because they were police officers. I would have to make an assumption that these shots were directed exactly at my police officers."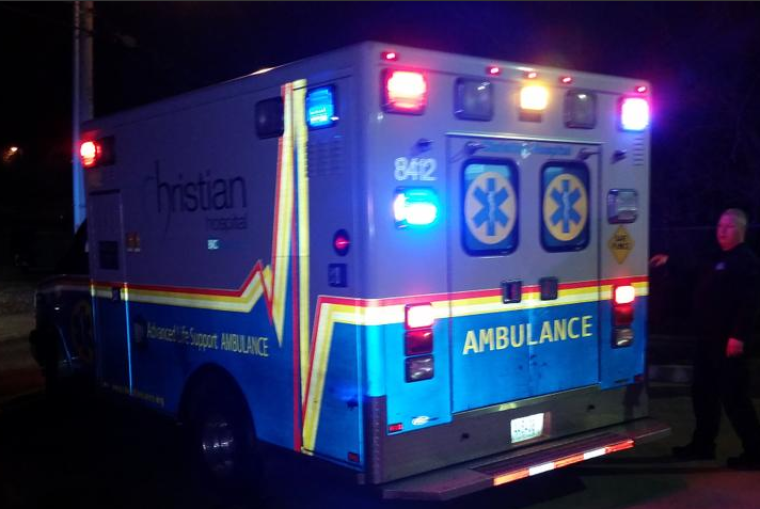 The demonstrations came amid the news that Ferguson Police Chief Thomas Jackson resigned from his position. According to reports, there were two groups of protesters: those who were peacefully demonstrating against the resignations of City Manager John Shaw and Jackson, and another group that was angrier and yelling at police and media. The two groups somehow tussled before violence erupted.
Residents had been calling for his dismissal or resignation since the shooting death of Michael Brown after he committed a strong-arm robbery at a QuikTrip convenience store in August 2014. Jackson refused to acquiesce to their calls and stood his ground; however, he changed his mind and stepped down.
"This city needs to move forward without any distractions," Jackson told the Post-Dispatch.
In his letter of resignation, Jackson wrote: "It is with profound sadness that I am announcing I am stepping down from my position as chief of police for the city of Ferguson, Missouri. My resignation will be effective March 19, 2015, to provide for an orderly transition of command. It has been an honor and a privilege to serve this great city and to serve with all of you. I will continue to assist the city in any way I can in my capacity as a private citizen."
Assistant Police Chief, Lt. Col. Al Eickhoff, will replace Thomas, whose resignation is the latest in a series during a clean sweep of the administration. Shaw resigned from his position on Tuesday, just one day after Municipal Judge Ronald Brockmeyer had resigned, and three members of the police force were fired after a report from the Department of Justice alleged bias within the department and court.
Two people were taken into custody before the shooting and police are still trying to locate the shooter(s).