UK doctor ran illegal gender transition clinic for kids as young as 12, gets major fine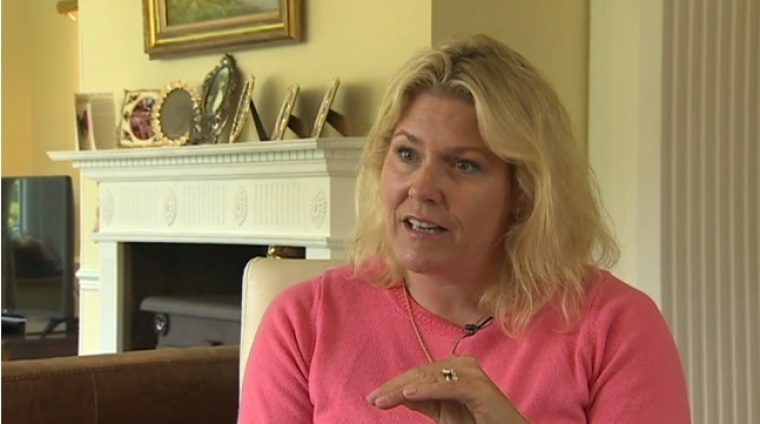 A doctor investigated for running an unregistered online gender clinic from her home in which she provided cross-sex hormone drugs to a child as young as 12 has been fined by a court in the United Kingdom.
Forty-nine-year-old general practitioner Dr. Helen Webberley from Abergavenny was fined the equivalent of about $15,000 (£12,000) on charges that she ran an illegal gender clinic from her home where she earned upwards of $96 (£75) and $192 (£150) per hour offering online advice to patients seeking gender transition.
Webberley's clinic is called Gender GP and purports to offer "transgender medical experts" who can provide "diagnosis," "counseling" and "prescription medication."
Webberley made headlines a couple of years ago after she admitted to having prescribed cross-sex hormone drugs to a child who was 12.
According to the South Wales Argus, the Merthyr Tydfil Magistrates Court was told last Wednesday that Webberly prescribed the drugs to the children after they were denied treatment by the U.K. National Health Service. In the U.K., children must wait until they are 16 to begin cross-sex hormone therapies as the chemicals are known to cause adverse health effects and fertility loss.
Webberley was convicted of the crime of illegally providing health care services and violating the Care Standards Act.
In addition to paying a fine, the court ordered Webberley to pay over $14,000 (£11,307) in costs while the Gender GP business was ordered to pay a fine of around $2,500 (£2,000). The total cost for Webberley and the clinic is over the equivalent of $30,000.
Webberley reportedly maintained her innocence and argued that the court's shutting down of her clinic would mean her patients would risk facing harm if they are pulled off the hormone treatments.
"Webberley didn't set up the company for financial gain or for profit at all," Webberley's lawyer, Russell Davies, was quoted as saying at court. "Here was a doctor who was providing care, information and advice that was very much needed. But her business was not registered."
The South Wales Argus notes that Webberley's clinic was refused a license to operate by the Health Inspectorate of Wales in 2017. However, Gender GP continued to operate without the license until February 2018.
"It was never anticipated by Webberley that the registration of the company would be in any way controversial," Davis said. "She didn't appreciate that the company needed registration until it was pointed out to her."
Davies contended that Webberley "always followed the international guidelines for transgender care." However, he stated that Webberley did not "state how many patients there were, how old they were and what treatment was included."
"It is regrettable that she didn't provide that information. She didn't provide it due to confidentiality and that was misplaced," Davies said. "She was a very caring practitioner who never developed the company for financial gain. She was only motivated by the care of her patients."
Although she was ordered to stop running the clinic, Webberley continued with the clinic even though it was not granted a license because she didn't want to stop the patients' treatments, Davies explained.
"Due to the number of patients under her care she was 'concerned that the cessation of the website would be harmful,'" he stressed.
Although Davies seems to make light of the illegal practices carried out by Gender GP, District Judge Neil Thomas noted the severity of the crimes.
"In this case, there seems to be a clear refusal to follow the law and that is a significant aggravating factor," Thomas said, according to BBC. "Webberley was a doctor of considerable experience. The court has to regard this offense as serious."
Kate Chamberlain, the chief executive of the Health Inspectorate of Wales, said in a statement that unregistered health care services such as Webberley's Gender GP "pose a risk to patient safety" because they aren't "subject to the same level of scrutiny as registered services."
The inspectorate instigated the legal proceedings against Webberley when she failed to stop treating patients.
BBC reports that the General Medical Council, the U.K.'s oversight body for medical practitioners, put restrictions on Webberley while it investigated her practice. Despite this, her husband, Mike Webberley, who is also a physician, continued the work of the practice until restrictions were placed on him.
"My work, which so many of my patients have called life-saving, has now resulted in a criminal record and this is absolutely devastating for me," Webberley said after the hearing last week.
Webberley is not giving up yet. As BBC notes, Webberley has moved Gender GP from Wales to England and has reached out to the British government about possibly registering her clinic there.
The news of Webberley's court result comes as the NHS is investigating why referrals for gender treatment in children have increased over 4,000 percent in the last decade.
While some leading health institutions are pushing gender transition and the use of hormone therapy in children struggling with gender dysphoria, some health experts have warned about the damage that putting kids on hormone suppression treatment or cross-sex hormones can have on their health.