UNC Charlotte shooting leaves 2 killed, 4 injured; gunman's grandfather shocked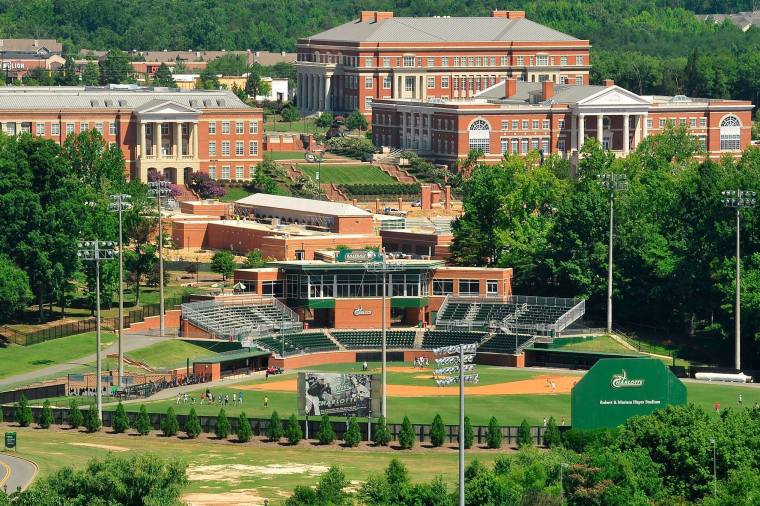 Two people were killed Tuesday when a gunman opened fire inside a classroom at the University of North Carolina at Charlotte. Four others were injured.
The suspect, identified as 22-year-old Trystan Andrew Terrell, a former UNC Charlotte student, was taken into custody and is facing multiple charges.
"This is the saddest day in UNC Charlotte's history," said Chancellor Philip L. Dubois. "The entire UNC Charlotte community shares the shock and grief of this senseless, devastating act. This was an attack on all of Niner Nation."
The shooting occurred at approximately 5:40 p.m. in the Kennedy building on the last day of classes. Students were urged by the school to hide and secure themselves as the campus remained on lockdown.
Two hours after the shots were first reported, the university announced that the suspect, who had a pistol, was in custody.
"I just went into a classroom and shot the guys," Terrell said as he was arrested, according to the Associated Press.
Dubois credited the "rapid response" of the city police for preventing more deaths.
The two students who died in the shooting were 19-year-old Ellis Parlier and 21-year-old Riley Howell, Dubois told WBT. 
Terrell's grandfather, Raul Rold, was stunned to hear about the shooting and told the Associated Press that Terrell had never shown any interest in weapons. He noted that Terrell and his father moved to Charlotte from Texas about two years ago after the death of his mother. 
Nick Brooks, a UNC Charlotte student, told the Niner Times that he saw the suspect enter the building before hearing the shots. He recognized Terrell from an earlier encounter. 
"He was in the elevator and the doors were closing and he was just staring at me," Brooks recalled. "You could tell something was up with him. It's like he had no emotions."
Evangelist Franklin Graham, who leads the Billy Graham Evangelistic Association, called for prayer for the victims of the "senseless act." The Billy Graham Graham Rapid Response Team was on the ground to offer support to students and families.
North Carolina Governor Roy Cooper also expressed his condolences and support.
"This is a tragic day for Charlotte and this great university. We mourn the lives lost and we will all be here to support each other."
"A student should not have to fear for his or her life when they are on our campuses," he added. "Parents should not have to worry about their students when they send them off to school. And I know that this violence has to stop. ... In the coming days we will take a hard look at all of this to see what we need to do going forward."
A student-organized vigil is being held Wednesday evening at the university. Final exams have been canceled.