Undercover Videos Alleging Sale of Aborted Baby Parts Can't Be Released: Supreme Court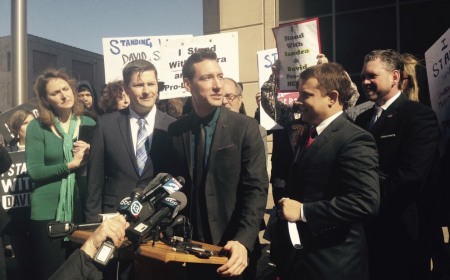 The United States Supreme Court has declined to hear an appeal filed against two lower court decisions blocking the release of undercover videos purporting to show abortion providers engaging in illegal activity.
In 2016, Judge William H. Orrick of the United States District Court for the Northern District of California issued a gag order halting the release of undercover videos from the California-based Center for Medical Progress.
In an order released Monday morning, the Supreme Court denied without comment an appeal in the cases of David Daleidan et al. v. National Abortion Federation et al. and Troy Newman v. National Abortion Federation et al., upholding a ruling from a three-judge panel from the Ninth Circuit Court of Appeals.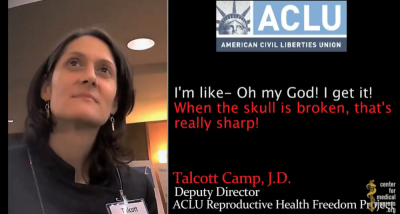 Troy Newman, one of the defendants who is being represented by the American Center for Law and Justice, said in a statement released Monday that he and his fellow pro-life activists will continue to fight the order. 
"We pray that one day the full truth will come out, and those who have committed crimes will be held accountable in a court of law," stated Newman.
During the summer of 2015, CMP released a series of videos purporting to show Planned Parenthood and other abortion providers violating the law, including profiting from the sale aborted baby body parts.
The undercover videos prompted a wave of pro-life activism at the federal and state level, with pro-choice critics claiming that the footage was edited to falsely smear abortion providers.
In Feb. 2016, Judge Orrick issued a gag order against CMP, prohibiting the pro-life group from releasing more undercover videos.
In March 2017, a three judge panel of the Ninth Circuit released a 2-1 ruling that upheld Orrick's order, with the majority arguing that the undercover videos violated the NAF meeting rules prohibiting video recordings of their proceedings.
"The defendants claim that they were released from their contractual obligations because they obtained evidence of criminal wrongdoing. But the district court, having reviewed the recordings, concluded as a matter of fact that they had not. That determination is amply supported by the record," read the majority.
In a dissenting opinion, Circuit Judge Consuelo Maria Callahan argued that while CMP should not share their videos with the general public, they should be allowed to share them with law enforcement.
"Accordingly, our system of law and order depends on citizens being allowed to bring whatever information they have, however acquired, to the attention of law enforcement," wrote Callahan.
"This case is no exception and the district court erred in preventing Defendants from showing the tapes to law enforcement agencies."
For their part, last December Daleiden filed a petition to the Ninth Circuit asking for Orrick to step down from the case, as he has ties to Planned Parenthood. In late February, a Ninth Circuit panel concluded that the petition "raises issues that warrant an answer."