University officials who punished Christian student club not immune from damage claims: appeals court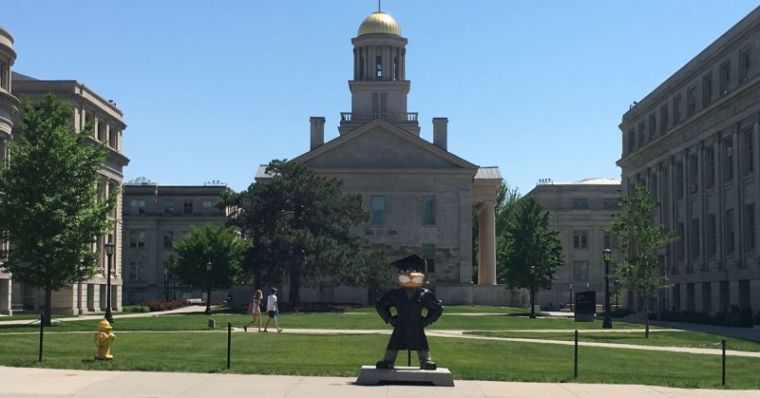 An appeals court has ruled that the University of Iowa, which previously punished a Christian student group for only allowing Christians to be leaders, cannot be immune from lawsuits. 
Business Leaders in Christ recently sued the university and some of its officials, seeking damages after the school was found to have unlawfully punished the Christian student club.
Although a district court barred the university from enforcing a registered student organization policy against BLinC, it also granted qualified immunity, which stops public officials from being sued for deeds performed in their official capacity, to all of the defendants.
A three-judge panel of the United States Court of Appeals for the Eighth Circuit ruled Monday that the university defendants did not have qualified immunity on all claims made by BLinC.
Eighth Circuit Chief Judge Lavenski Smith wrote the panel opinion, which partially reversed a lower court decision in favor of the university while sending the case back to the court "for further proceedings consistent with this opinion."
"This inquiry takes into account the undisputed facts of the present case: the University's creation of a limited public forum for student speech and subsequent viewpoint discrimination against BLinC, a student organization, within that forum," wrote Smith.
"As a result, we hold that the district court erroneously granted the individual defendants' motion for summary judgment based on qualified immunity on BLinC's free-speech and expressive-association claims."
Smith did not believe that the Christian student group had sufficiently proved that the defendants should not get qualified immunity over free exercise claims.
"BLinC cites several other cases in support of its argument that the law clearly established that the individual defendants' conduct violated BLinC's free-exercise rights, but none of them involve student speech in a limited public forum," Smith continued.
Circuit Judge Jonathan Allen Kobes authored an opinion that concurred, in part, and dissented in part, arguing that he believed "the law is clearly established on its free exercise claim, too."
"The individual defendants decided that student groups with leadership qualifications based on race, gender, or political ideology were not subject to the Human Rights Policy, but BLinC was," wrote Kobes.
"The individual defendants may pick their poison: they are either plainly incompetent or they knowingly violated the Constitution. Either way, they should not get qualified immunity."
Eric Baxter, vice president and senior counsel at Becket, a religious liberty law firm that helped represent BLinC, said in a statement Monday that he supported the panel ruling.
"It's deeply ironic that school officials tried using the university's nondiscrimination policy to discriminate against religion," stated Baxter.
"They knew this was wrong, yet did it anyway. We're pleased the court has recognized that such blatant religious discrimination brings personal consequences."
In 2017, BLinC sued the University of Iowa after the group was derecognized for refusing to adhere to a non-discrimination policy that required them to open their leadership positions to non-Christians.
U.S. District Judge Stephanie M. Rose issued an injunction in February 2019 against the university enforcing the non-discrimination policy on BLinC. Still, she concluded that "the policy itself" was acceptable as it "promotes valuable goals for both the University and society at large."
"But the Constitution does not tolerate the way Defendants chose to enforce the Human Rights Policy," explained Rose in the 2019 ruling.
"Particularly when free speech is involved, the uneven application of any policy risks the most exacting standard of judicial scrutiny, which Defendants have failed to withstand."