'Unplanned' author Abby Johnson named ambassador for new pro-life clothing brand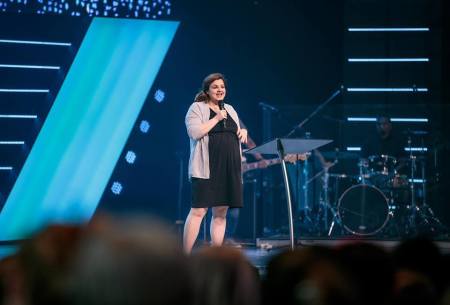 Pro-life activist Abby Johnson, a former Planned Parenthood clinic manager who wrote the popular memoir-turned-movie Unplanned, will be the face of a new clothing line for pro-life professionals. 
Johnson, the author of a memoir that was the focal point of the 2019 movie "Unplanned," has been named global ambassador for Culture of Life 1972, whose owners hail as the only pro-life fashion brand in the United States. 
COL1972 was launched earlier this year in the lead up to the 2019 March for Life by conservative homeschool mother and children's author Carla D'Addesi and her three daughters in Pennsylvania. 
COL1972 vows to give 10 percent of its proceeds to organizations that work to protect a "culture of life," including March for Life and Students for Life of America.
Johnson, who is expecting her eighth child in two weeks, will be the namesake of the brand's first line of professional women's clothing. 
"We look around and we see companies say, 'This is ethically sourced.' A lot of these companies that claim to be ethically sourced are donating to America's biggest abortion provider, which is incredibly unethical," Johnson told The Christian Post.
"We want to have ethically sourced fashion that is actually going to protect women and their children. Momentum is growing within the pro-life movement and we see all these heartbeat bills being passed. People want alternatives."
COL1972 aims to serve as a clothing and accessory alternative for pro-life women who are disappointed that popular brands like Gap, Ann Taylor, Nike, Macy's, Levi Straus and Dockers support abortion organizations such as Planned Parenthood.
"I spend a lot of time at speaking events and pro-life events, even going to church. I spend a lot of time in dressier, professional clothing," Johnson explained. "There is just not any pro-life options out there that supports that pro-life movement."
In the first few months of COL1972's existence, the company has largely focused on selling casual clothes that appeal to millennials. But Johnson's new line that will be unveiled in late June at the Pro-Life Women's Conference in New Orleans, Louisiana, will feature options like button-down blouses, dresses, skirts, cardigans, and lightweight sweaters.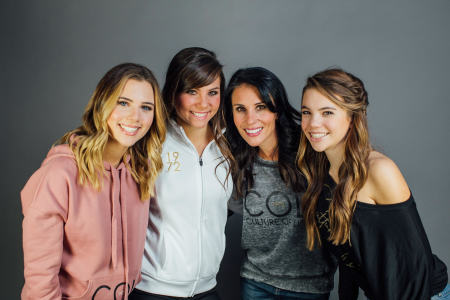 Johnson, 38, formerly served as an administrator of a Planned Parenthood clinic in Texas for eight years before leaving the industry in 2009 and going on to become one of the nation's most prominent pro-life activists and speakers. 
Johnson is the founder of And Then There Were None, a pro-life nonprofit that believes the "end of abortion starts with abortion clinic workers leaving their jobs and finding healing from their past work." The group says it has already helped over 500 workers leave the abortion industry.
D'Addesi told The Christian Post that Johnson called her last week expressing interest in partnering with COL1972 after voicing her frustration on social media about the lack of pro-life clothing options. 
"She is a gift from God to our brand," D'Addesi stressed.
Johnson, who has shared her story across several different media platforms, is invited to speak at a number of different pro-life gatherings each year. As part of her role as a global ambassador with COL1972, she will be styled for her speaking engagements by D'Addesi and her daughters.
"My sisters and I all read Abby's book and watched 'Unplanned' together," co-founder Vittoria D'Addesi said in a statement. "This is a dream come true."
Johnson says she left the abortion industry in October 2009 shortly after seeing an abortion at 13 weeks of gestation on ultrasound. Elements of Johnson's story have been questioned by media outlets and contested by Planned Parenthood.
However, Johnson has argued that patient information presented by Planned Parenthood attempting to refute her story was likely falsified because Planned Parenthood isn't a "trustworthy organization."
"Here is what I know to be true. I know that I am not a person who has a record of being dishonest since leaving Planned Parenthood. I also know that Planned Parenthood does have a considerable rap sheet where they have been proven to be dishonest," she told CP. "They are the ones with a credibility issue. My story has stayed the same ever since I walked out on October 6, 2009. Their story continues to change."
Johnson took to Instagram earlier this month to voice her frustration with the lack of pro-life clothing alternatives. It was that social media post that served as the impetus for her eventual ambassadorship with COL1972.
"I don't need any more T-shirt's. I'm talking about real clothes," she wrote in a post. "Clothes you can wear to church, go out to dinner in. Clothes I can speak in. I don't need everything in my closet to have a logo or graphic on it. I just want cute clothing that is nice, modest and gives money back to pro-life orgs."